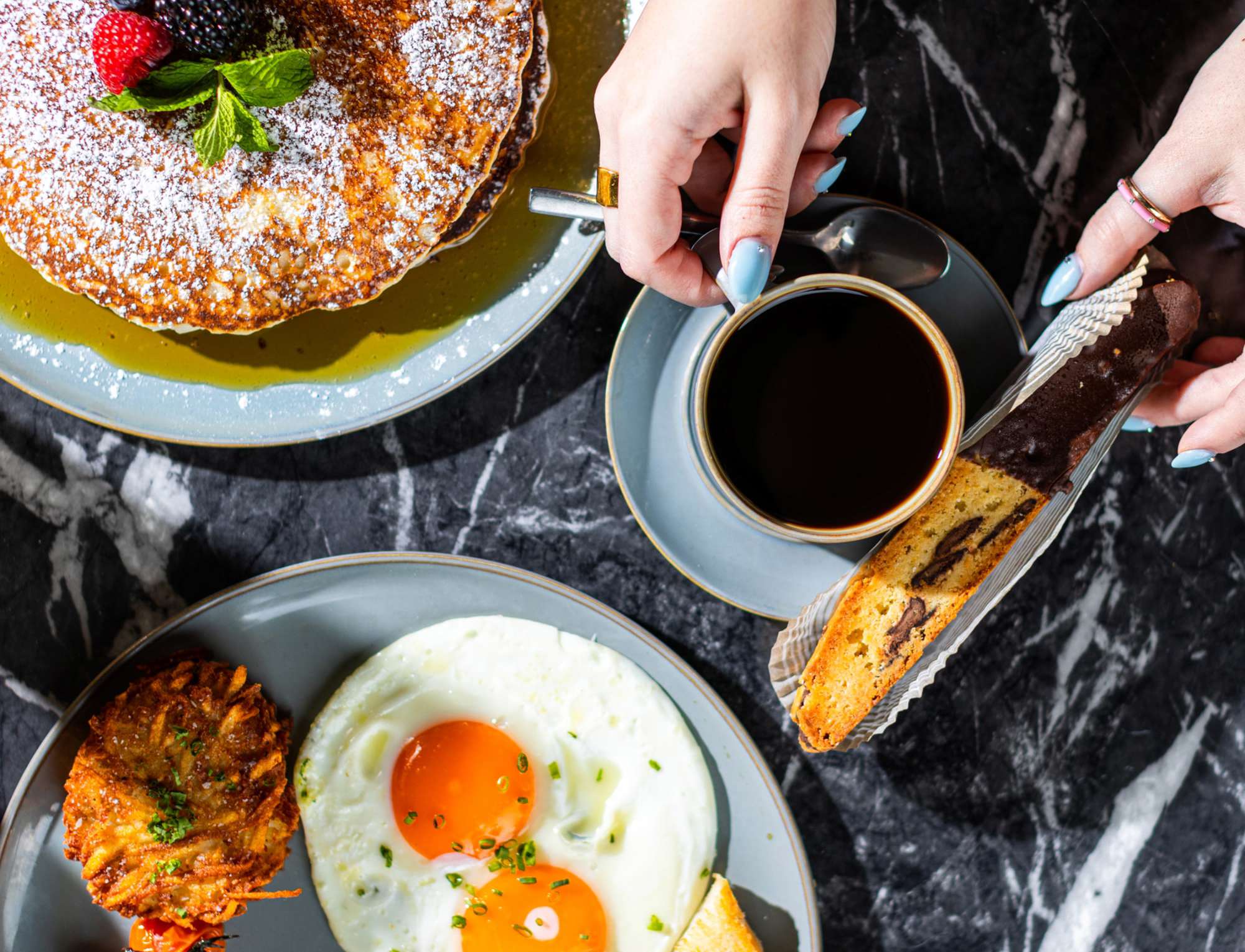 Breakfast Awaits
Can't start your day without a cup o' joe? Fiending for a full English? Whether you require a leisurely brunch or quick pick-me-up, we've got you covered with this breakfast included offer.
Features
Enjoy overnight accommodations in our posh chambers
$25 credit per person daily, valid at Two Zero Three coffee bar and Miss Ricky's restaurant.