Thanksgiving Brunch
25th November at Eve
12pm - 4pm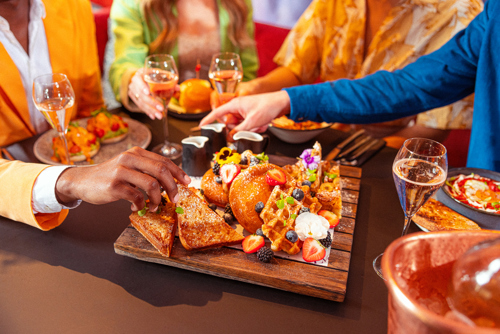 A decadent feast to be thankful for…It's here, the brunch you have been waiting for. Expect a cornucopia of fresh Scottish seafood, oysters, prawns, and smoked fish piled high. Charcuterie meats and the finest cheeses await to grace your plate. If that wasn't enough, feel free to tuck into classic homemade pancakes and waffles. All this to be enjoyed throughout your brunch experience along with hot brunch dishes fresh from the kitchen.  
To drink you may ask? Frequent our Bloody Mary and Mimosa station with a generous drinks package. 
There's plenty to be thankful for; friends are the family you choose, as they say, so grab your loved ones and let's feast.