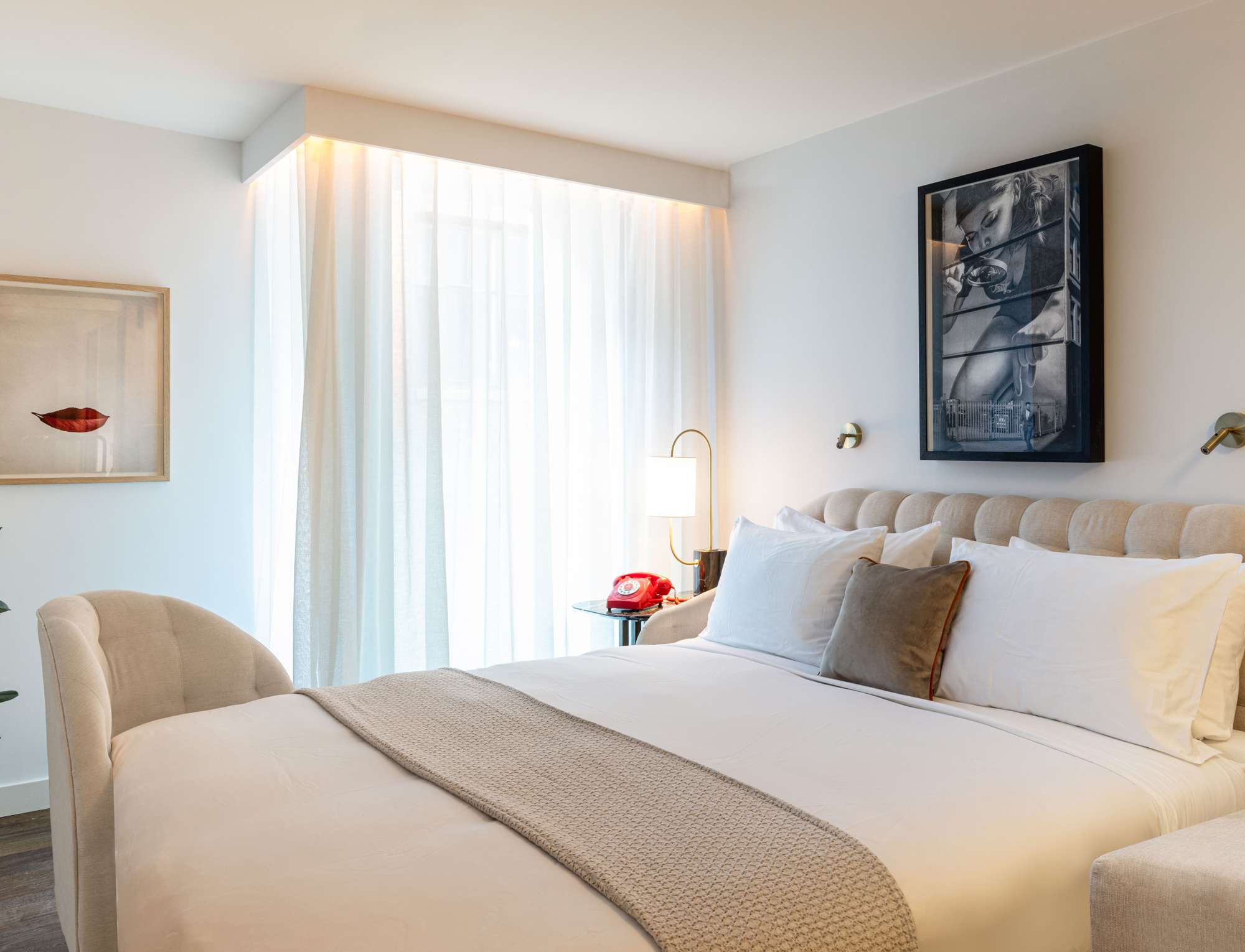 Petite Chamber Riverside View
The perfect quarters for the solo traveler. Our chamber design combines the hallway, closet, and bathroom into one well-appointed dressing room area with privacy doors that close to create a personal sleeping lounge, ideal for working, recharging, and playing - all whilst giving you more space to lounge around.
Features
19 m²
Signature Queen-Sized Lounge Bed
Smart with Ample Storage Space
Sit-Down Makeup Vanity
SMEG Fridge with Curated Local Snacks Stocked at Street Prices
Walk-in Rainfall Shower with Built-In Bench
Custom Toiletry Products by Arran Sense of Scotland
Room Controls on your Device
Yoga Mat for Leisurely Stretches
Similar Rooms
The original chamber design, with all you need to recharge after a busy day. Expect the best bed ever – perfect for dreaming of your next adventure.
Can't bear to share? We won't make you. Whether you're more of a starfish or a duvet-hog, with your own twin bed, you can rest assured you'll both get your beauty sleep.