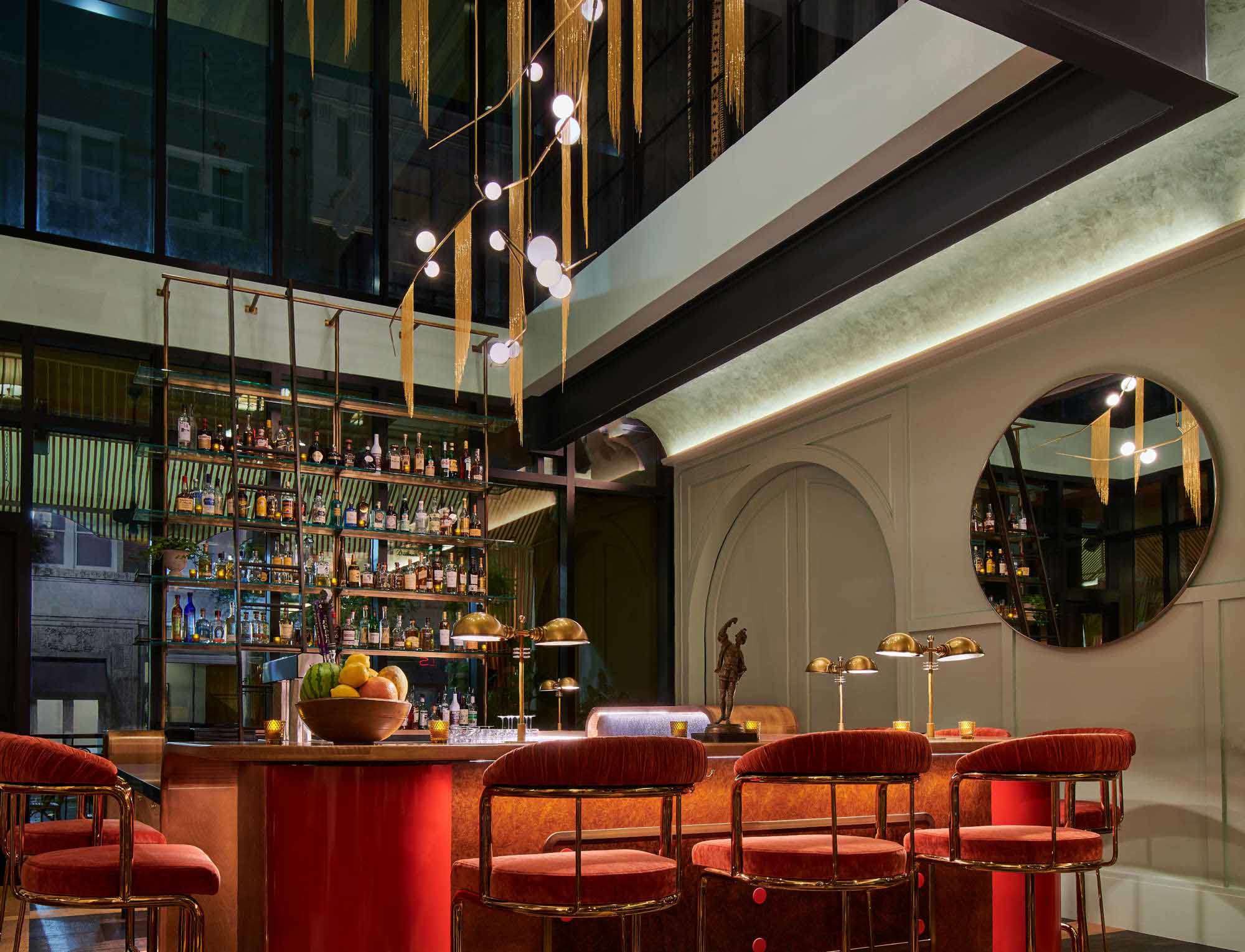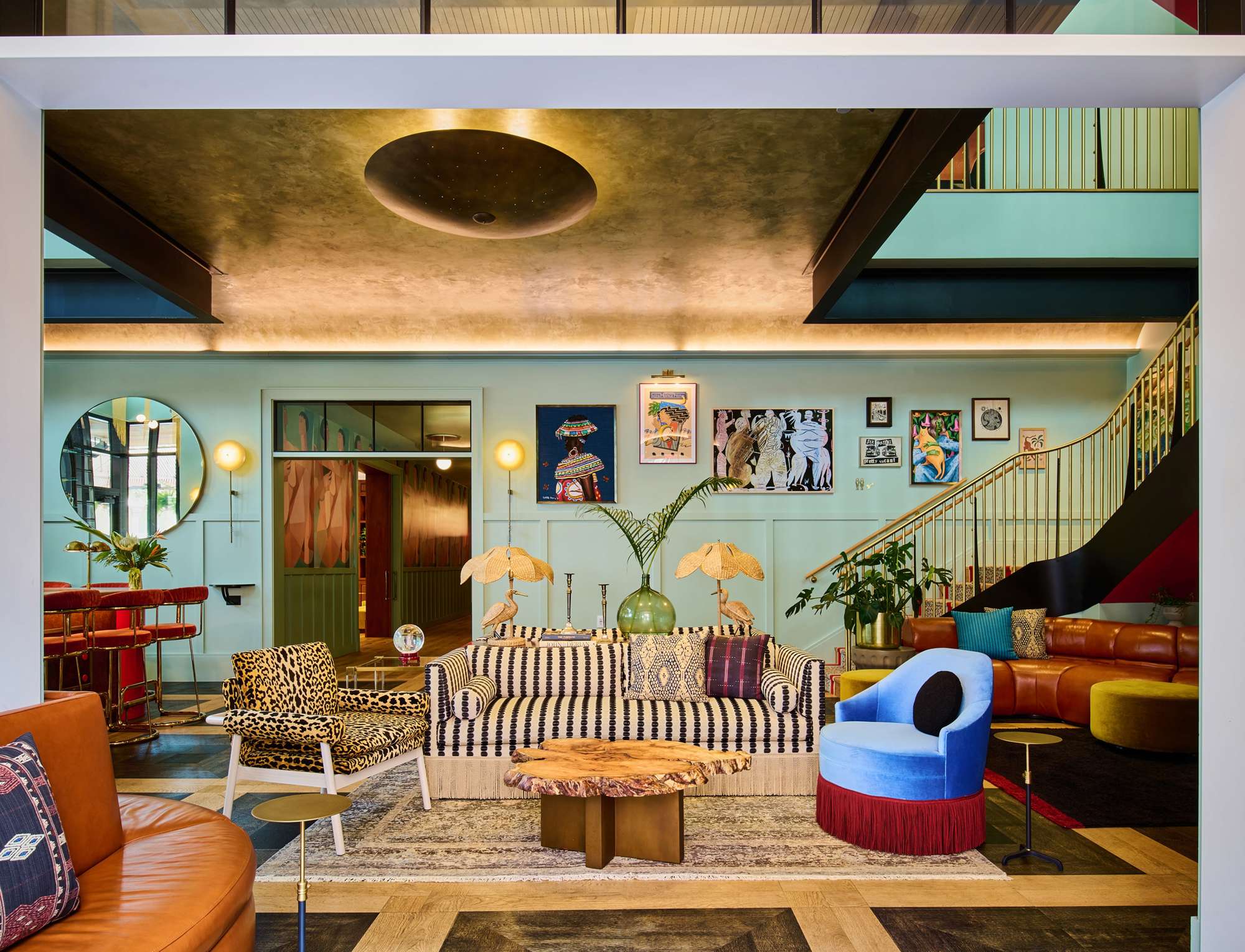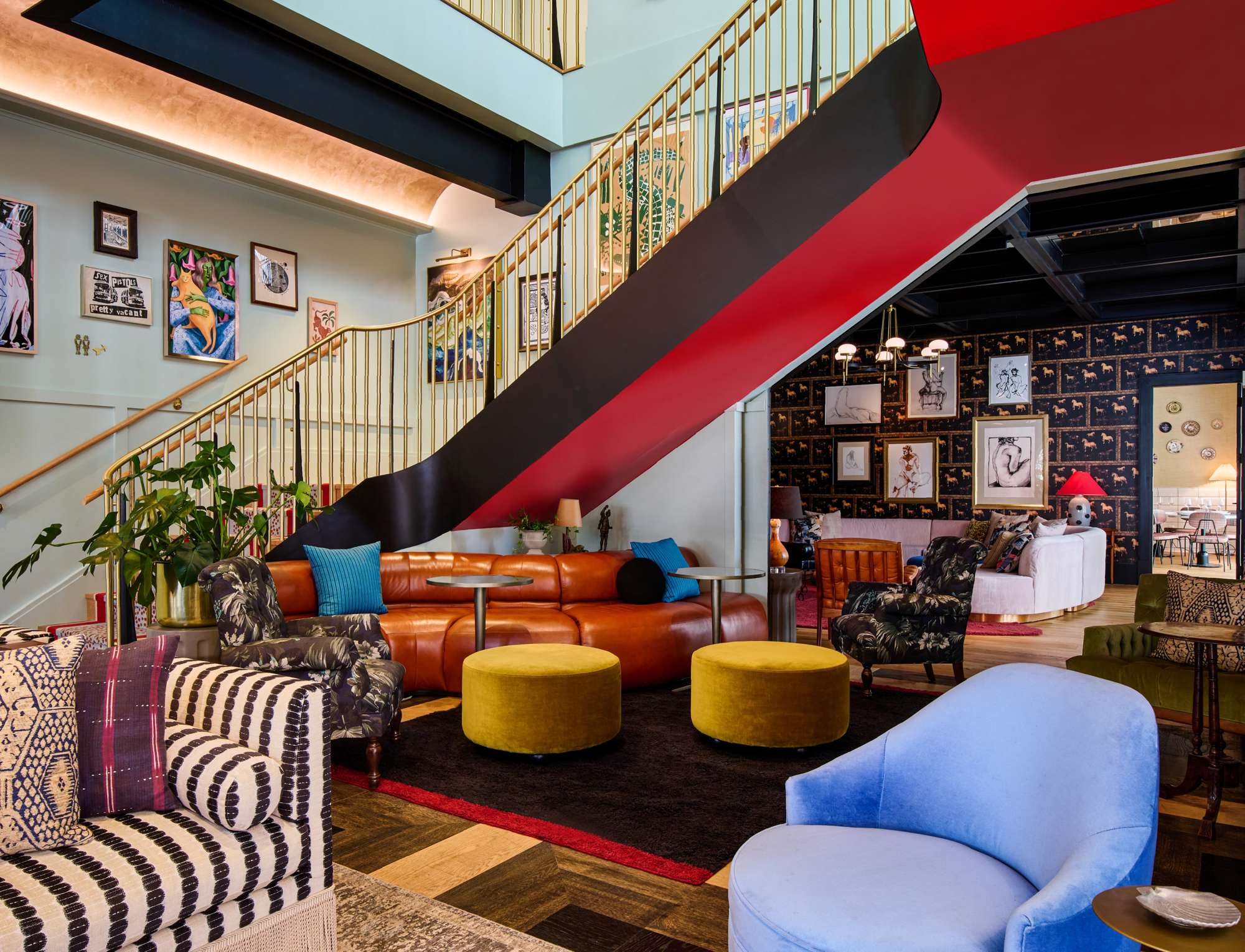 A Celebration Of Flavors
Where cocktails embolden a palate-pleasing culinary menu. Where guests and locals meet and share stories. Unbound inspiration from around the world placed on every plate. 
The Kitchen at Commons Club dishes up a relaxed, yet elegant, vibe. Expect unexpected ingredients, bold flavors and inspired combinations that will have you begging for the recipe. Dine solo or with your Krewe, just don't miss out on this culinary treat for the senses.
The Bar at Commons Club offers vibrant cocktails in a beautifully designed setting. Enjoy impeccably crafted drinks, wine and beer alongside tempting bar bites and a rotating lineup of live entertainment to keep the party going, and going.
The Shag Room is an intimate space for small groups to meet, connect, share stories and let their hair down. Decked in luxurious wallpaper and leather sofas, the lounge area is a great base for solo working sessions, pre-festival drinks or a VIP afterparty. Looking for something a little more exclusive? Book the Shag Room for you event or gathering.
Opening Times
Monday - Thursday:
5pm - 10pm
Friday & Saturday:
9am - 11pm
Sunday:
9am - 10pm
Live music 11am - 2pm
Find Us
Ground Floor at Virgin Hotels New Orleans
550 Baronne Street
New Orleans, LA 70113
Lets Feed Your Curiosity
Lets Feed Your Curiosity
Lets Feed Your Curiosity
Lets Feed Your Curiosity
Lets Feed Your Curiosity
Live Events At Commons Club
From social hours and local showcases to live music and burlesque brunches, Commons Club serves more than just great food. Find out what live events are on the menu this month.