Careers
It's Who You Do It With
You know that feeling of falling in love? That take-your-breath-away-butterflies-in-your-stomach-want-to-stay-up-all-night-talking kind of feeling? That's what our guests should feel - and our team should inspire.
To make that kind of love happen, we're creating a dream culture that motivates and rewards each of us at Virgin Hotels. Because a great culture translates into irresistible experiences for teammates and guests alike.
If you're one of us and are interested in making a career out of making love for others, we invite you to join us. Visit our careers page for more information. 
It Takes Unique Individuals Who Work Really Well Together
We make love and steal hearts. We're passionate about creating brilliant experiences that make peoples' live better. And there's nothing more honourable than that.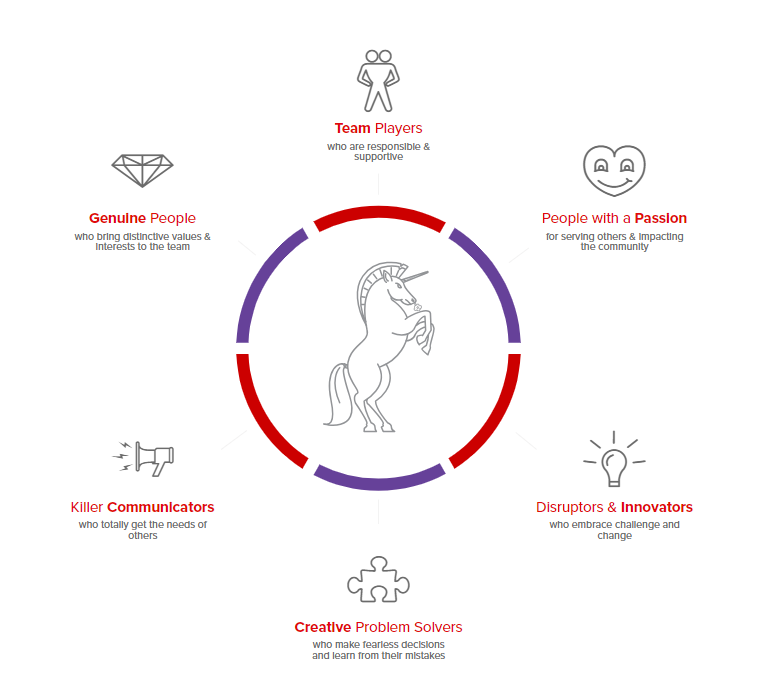 Warning - Job Email Scam
We have recently become aware that members of the public are receiving emails containing fake offers of employment with Virgin companies. These emails are often sent in response to CVs or contact details, which have been posted on job recruitment and other websites or the emails have simply been sent to members of the public at random.
These jobs do not exist and Virgin companies with genuine employment opportunities will not contact you in this way. If you receive a suspicious email, please do not send personal details, money or respond in any way and please contact escams@virginhotels.com or the relevant Virgin Group company.