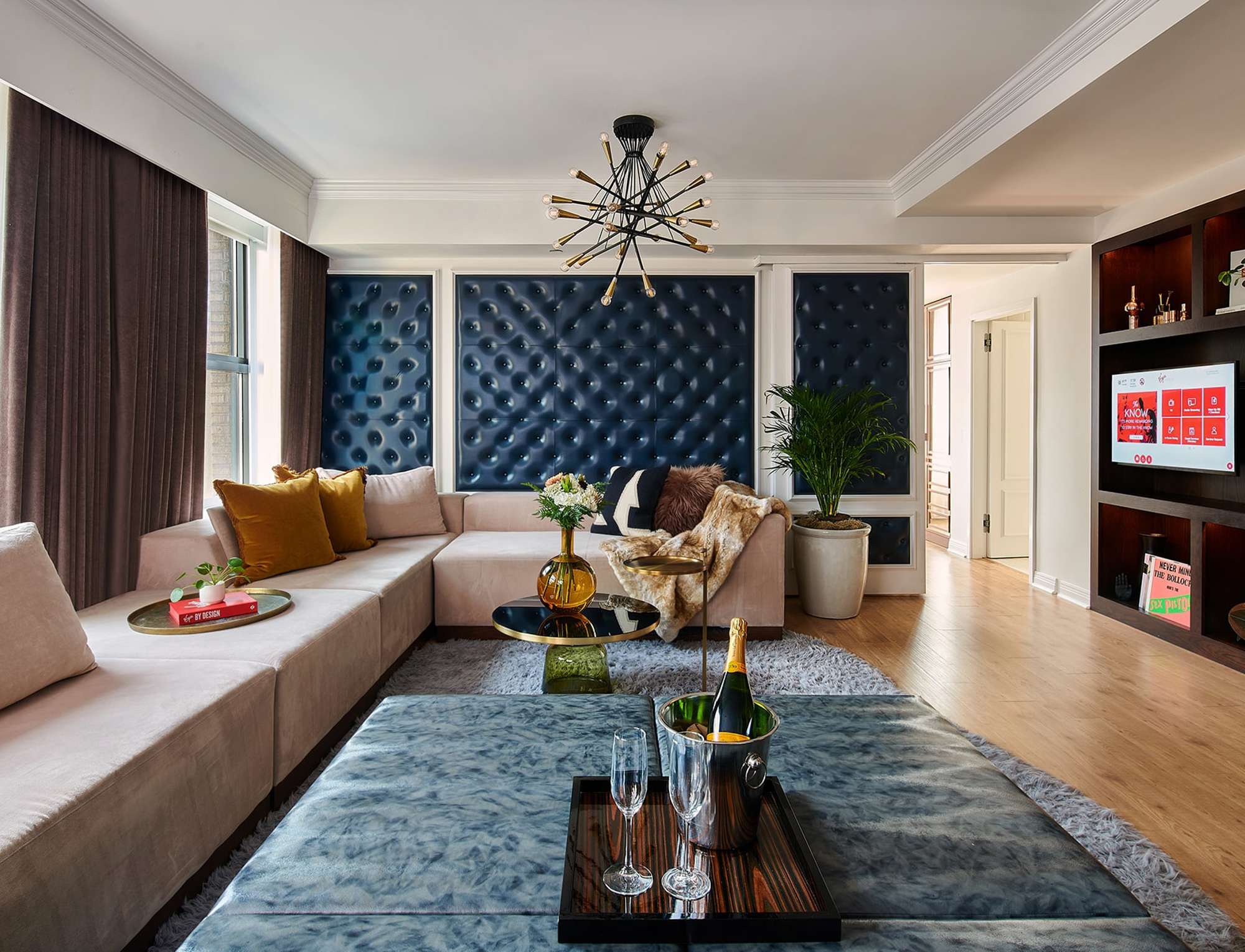 Suite Dreams Are Made of This
Extra space and extra brilliant.
Our Chicago hotel suites connect three Chamber rooms: Living Room, Dressing Room and Sleeping Lounge to expand your personal and communal playground. If there were ever a proper time to say "YOLO" it would be for our Chicago suites, which offer the most comfortable hotel beds as well as the most space. So check in to one of our Grand Chamber King Suites or even the extra fab Penthouse Suite or Sir Richard's Flat, and slip into something more comfortable with 20% off to savor all the suite life has to offer Plus, if you're looking for a place to lay your head for a while, stay for 7+ nights and get 35% off our spacious suites.