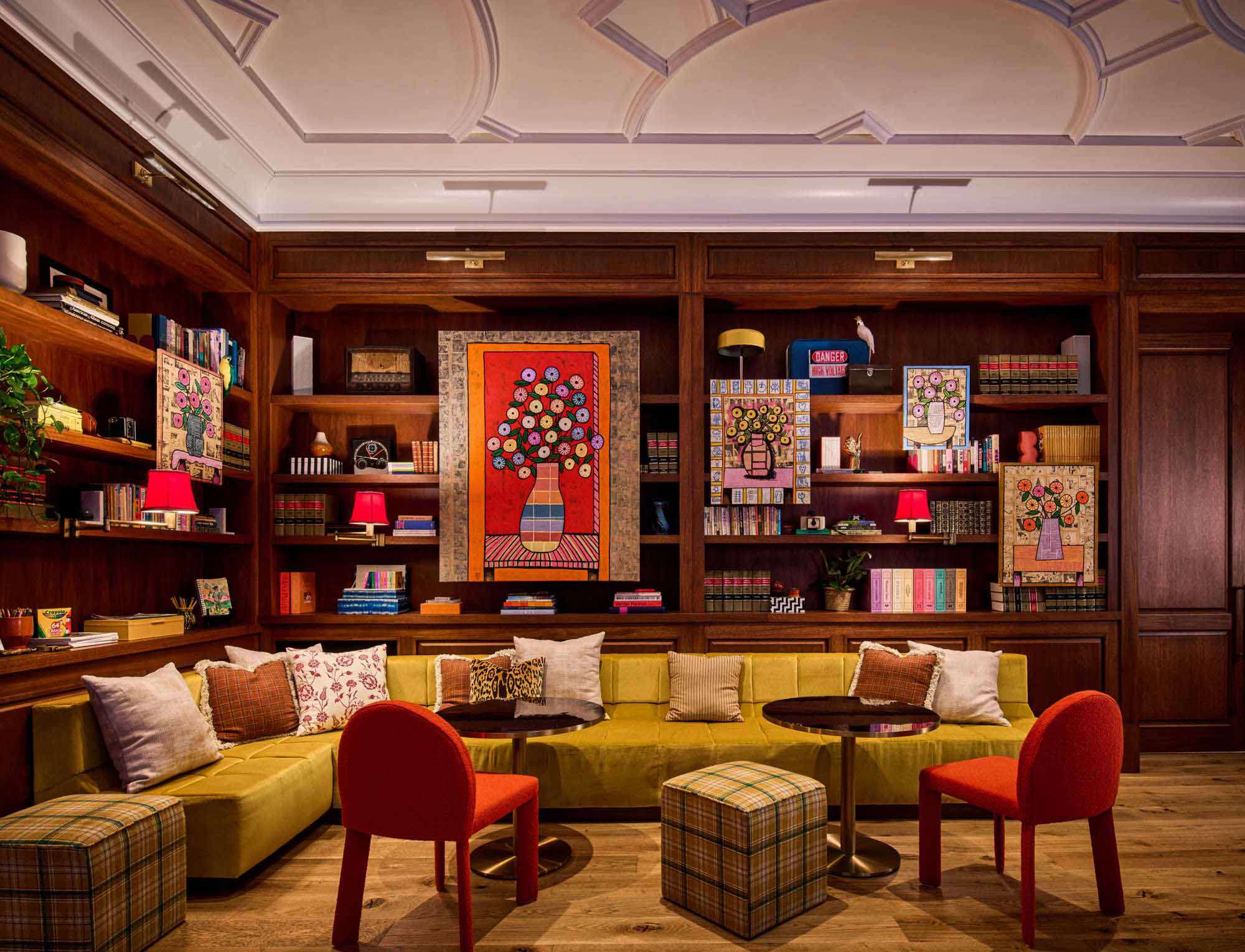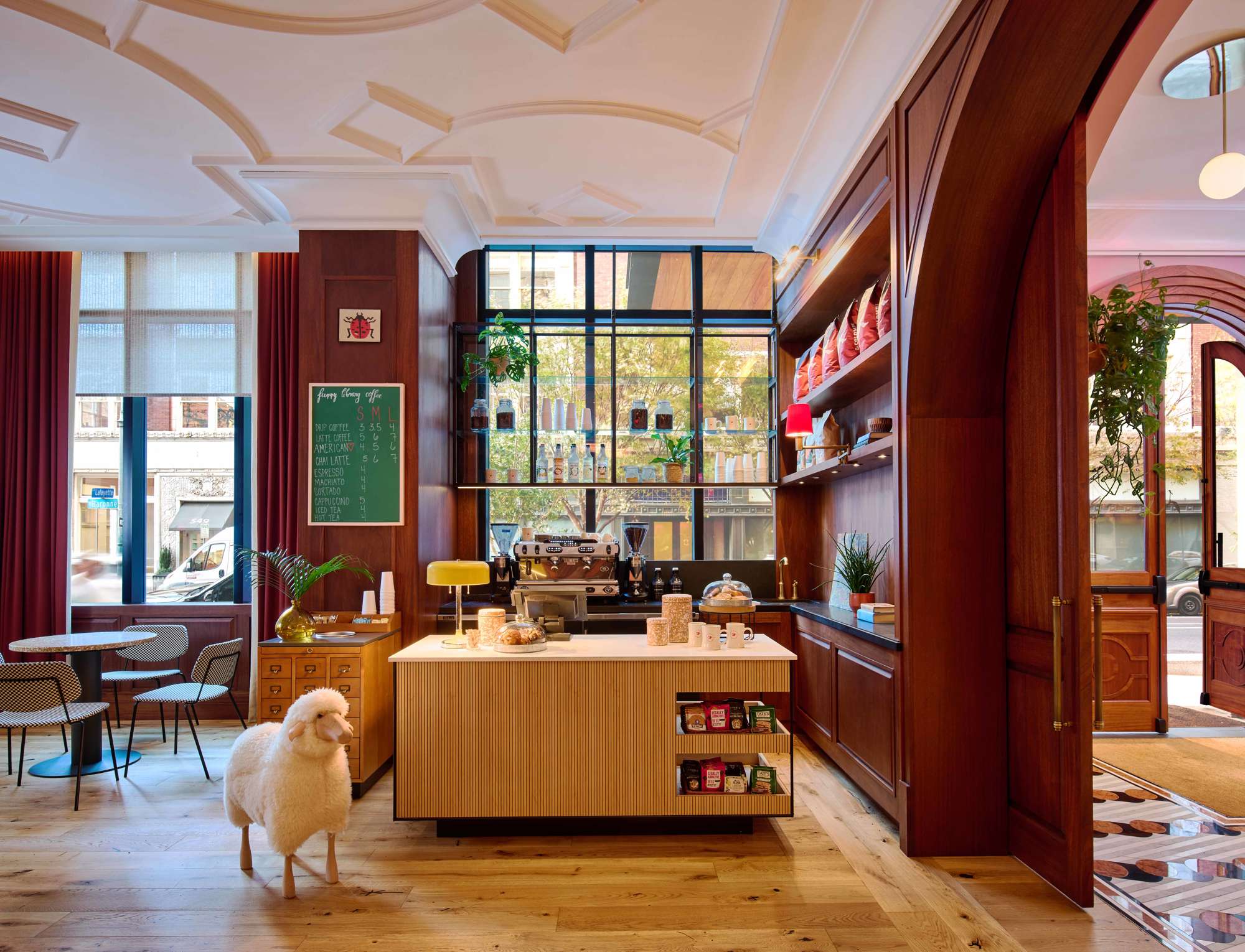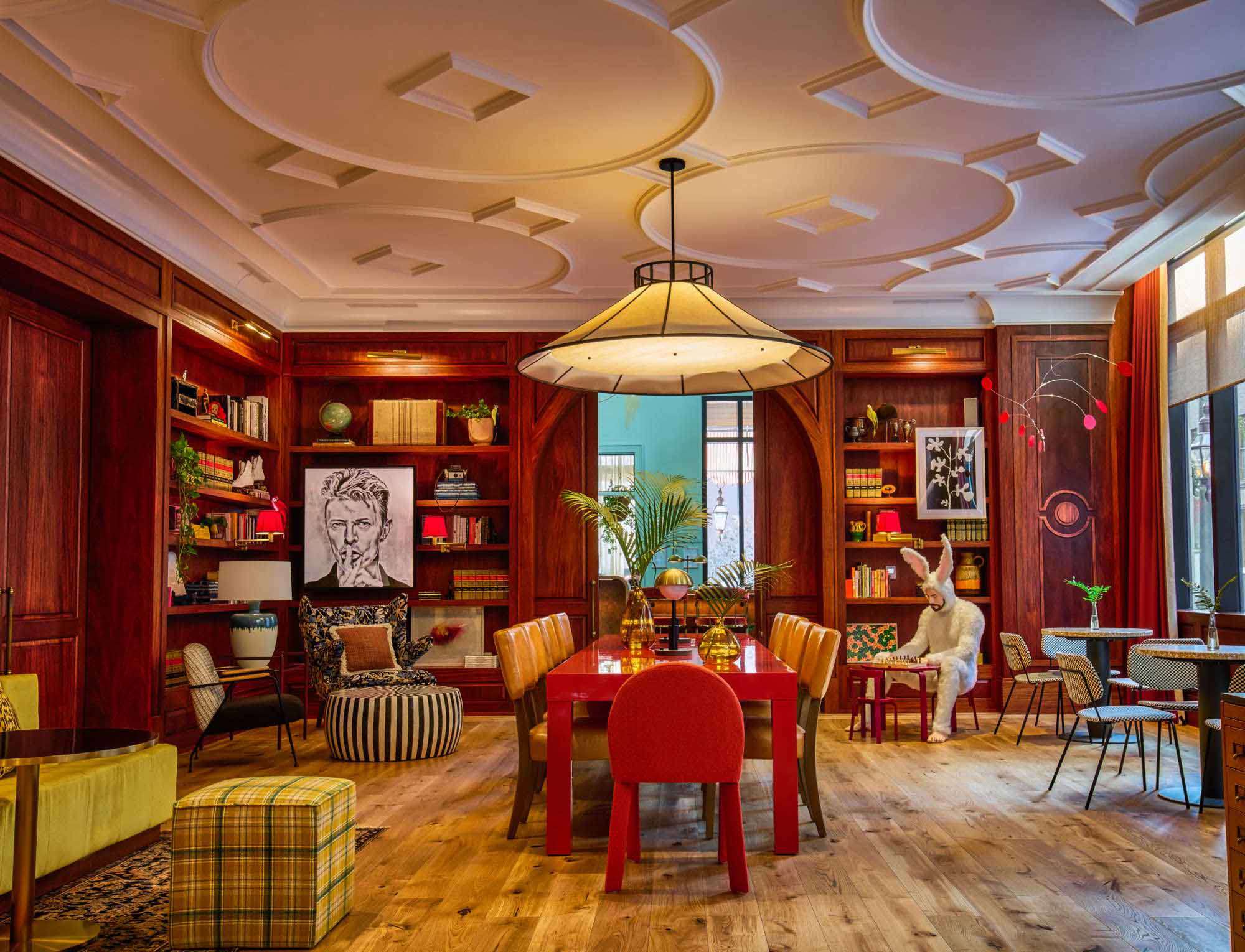 Show Me The Funny
Part coffee shop, part lounge, part remote office and meeting spot. A whole lot of fun. Grab a whimsical book from the shelf and enjoy a good belly laugh while filling your belly with delicious pastries, light bites, and a wide range of hot and cold drinks.
Opening Times
7am – 3pm daily
Find Us
Ground Floor at Virgin Hotels New Orleans
550 Baronne Street
New Orleans, LA 70113
Menus
Pastries
CROISSANT | $4
PAIN AU CHOCOLAT | $4
SEASONAL MUFFIN | $4
GLUTEN FREE "CHURRO FRITTERS | $8
BAGEL | $5
Plain or Whole Wheat
CHOCOLATE CHUNK COOKIE | $3
Bigger Bites
AVOCADO TOAST | $13
Romesco, sunflower seeds, herbs
Add: fried egg + $2
BREAKFAST SANDWICH | $18
Fried eggs & cheddar, applewood cheddar, fermented chili aioli croissant, fries or grits
Add: smashed avocado +$3
YOGURT PARFAIT | $8
Granola, toasted coconut, berries, honey
CARROT CAFE WAFFLE | $18
Candied pecans, maple syrup, sweet cream cheese, applewood bacon
BAGEL PLATE | $18
Smoked salmon, shaved onion, cream cheese, fried capers
Plain or Wheat Bagel

FUNNY LIBRARY BREAKFAST | $15
2 eggs, applewood bacon, toast, grits
WAGYU SMASH BURGER | $25
2 Wagyu beef patties, bacon, fat-grain mustard aioli freezer pickles, smoked gouda, fried or grits
Add: bacon +$4
Add: fried egg +$2
CAPRESE GRILLED CHEESE | $18
Sourdough, fresh mozzarella, tomato, presto, balsamic glaze, fries or grits
GRILLED ROMAINE | $15
Preserved lemon dressing, fried shallots, radish pecorino, roasted mushrooms
Add: sautéed shrimp +$12
Add: grilled chicken +$8
GULF SHRIMP & BAYOU CORA GRITS | $27
New Orleans-style BBQ shrimp, heirloom grits, Worcestershire
But First, Coffee
DRIP COFFEE
COLD BREW
AMERICANO
LATTE COFFEE
MOCHA
MATCHA
CHAI LATTE
CAPPUCINO
ESPRESSO
MACCHIATO
CORTADO
ICED TEA
HOT TEA
Dairy & Non-Dairy Milk
WHOLE MILK
SKIM MILK
ALMOND MILK
OAT MILK
Tea
GREEN TEA
EARLY GREY
CHAMOMILE CITRUS
GOLDEN TUMERIC
Thirsty For More?
BOTTLED WATER SMALL | $4
Still or Sparkling
BOTTLED WATER LARGE | $7 
Still or Sparkling
SODA | $2 
Coke, Sprite, Diet Coke
JUICE | $5 
Orange, Grapefruit, Cranberry
LA COLUMBE CANNED COFFEE  $6
Various Flavors
RED BULL | $5 
Original, Sugar-Free
Lets Feed Your Curiosity
Lets Feed Your Curiosity
Lets Feed Your Curiosity
Lets Feed Your Curiosity
Lets Feed Your Curiosity

La Colombe
La Colombe is a leading coffee roaster known for ethical, long-term trade practices with growers. Considered one of the pioneers of the third wave of coffee. The relationship is brought to life with various classic and seasonal blends, ready-to-drink draft latte and cold brews offered at Funny Library Coffee Shop. La Colombe's approach to innovation, as well as its emphasis on clean ingredients and quality taste allows all coffee lovers to sip and savory the perfect cup of coffee.