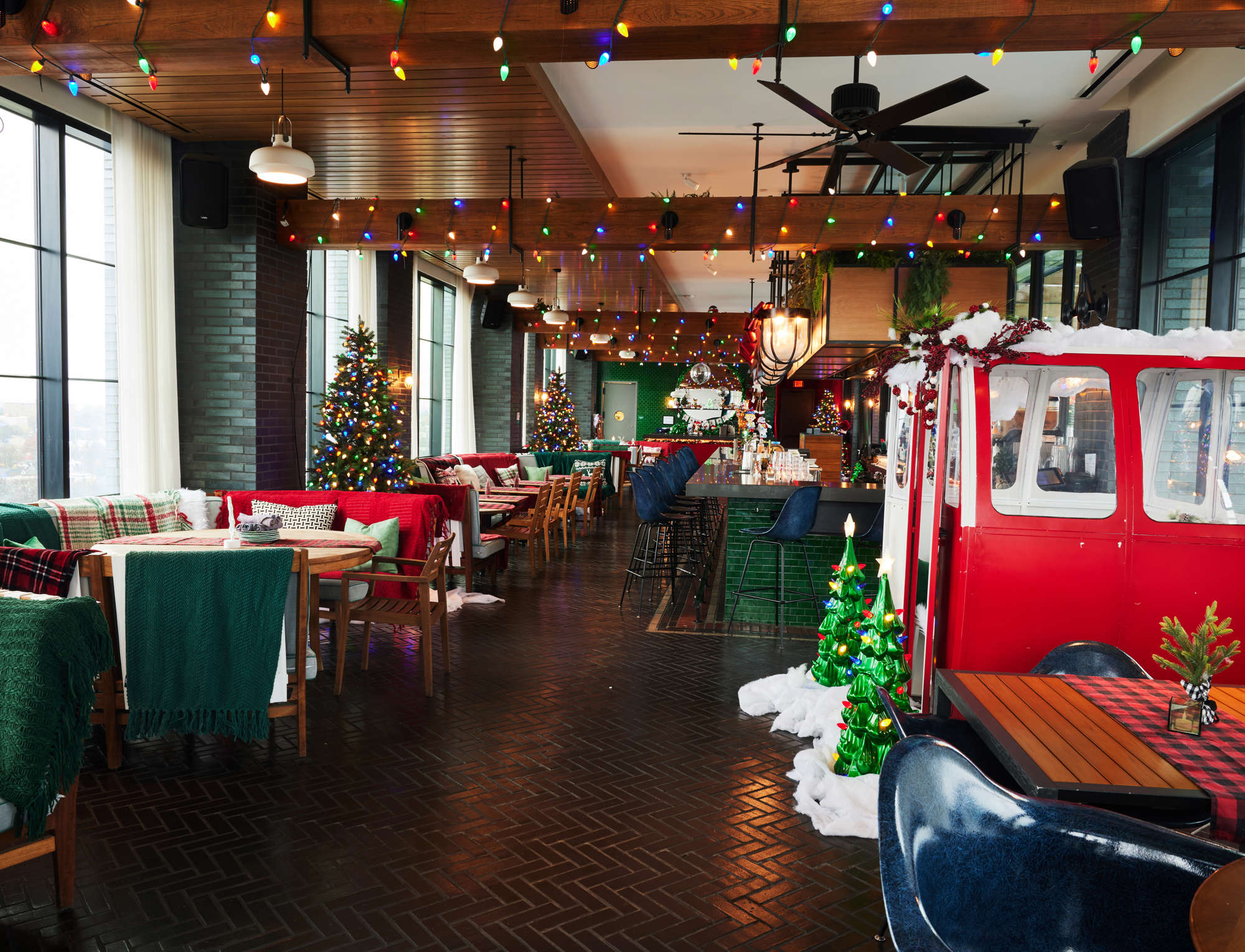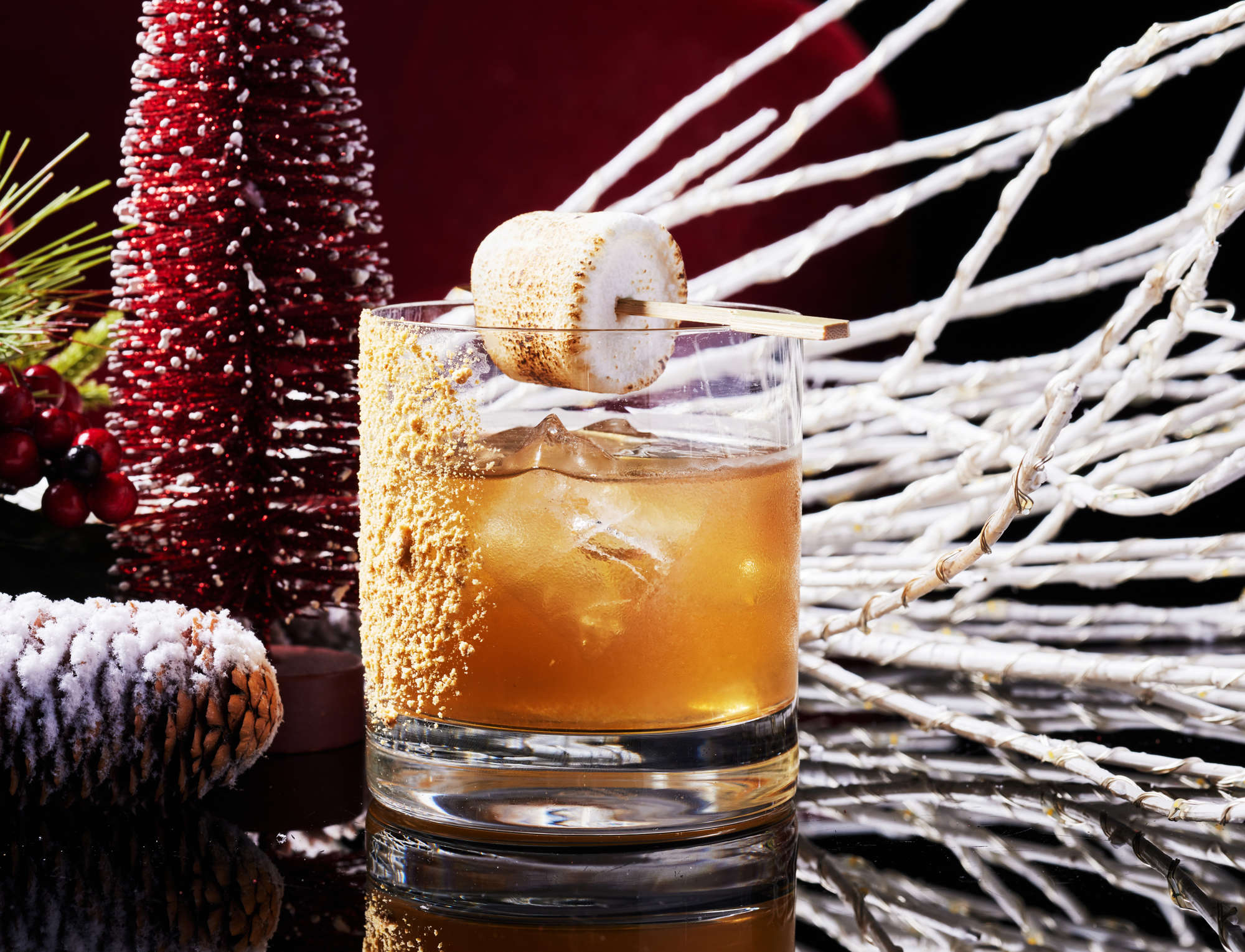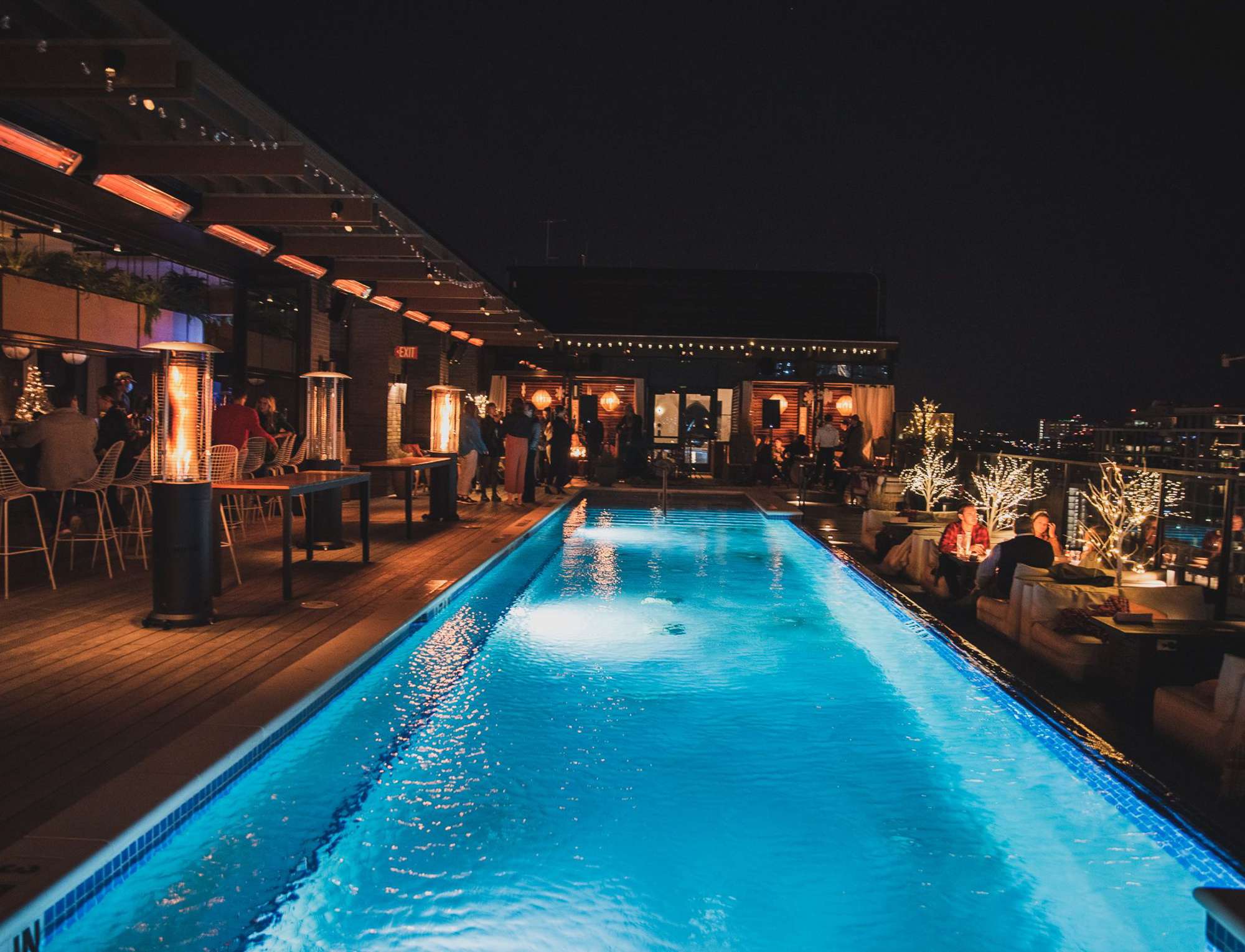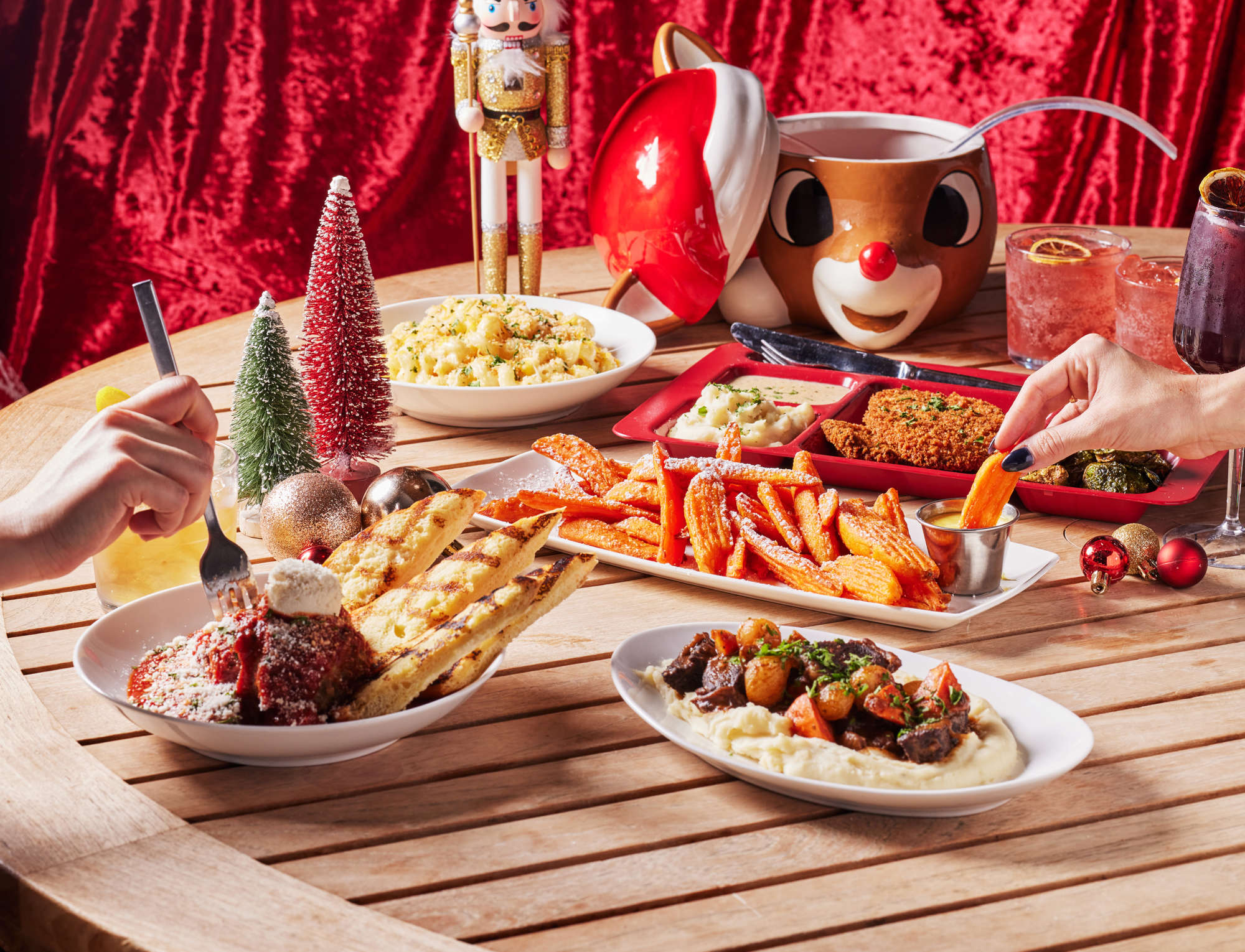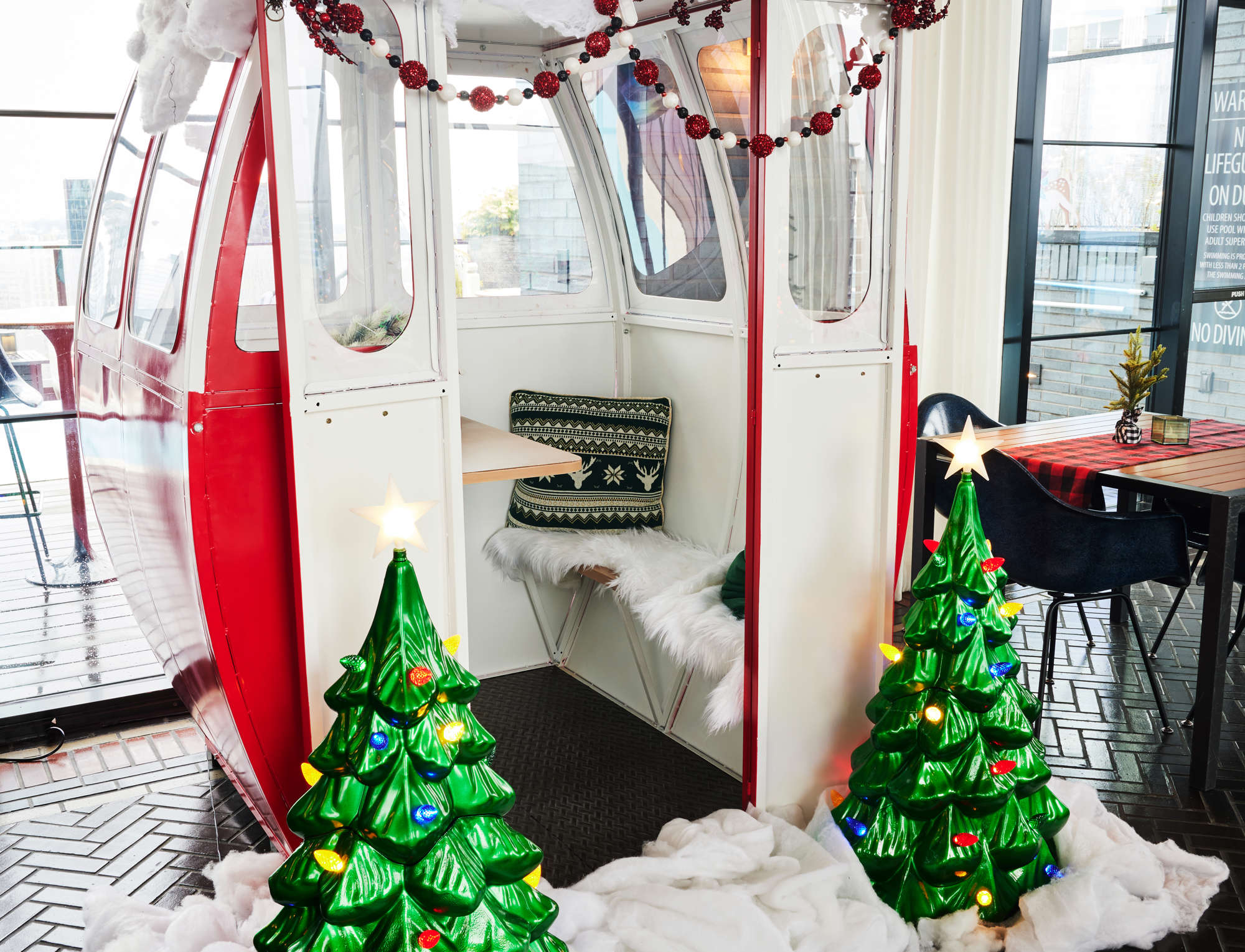 A Winter Rooftop Experience
Embark on a nostalgic winter journey inspired by the iconic cabins of your favorite mountain getaways as The Pool Club is transformed into "Rudy's Rooftop Retreat, a winter pop-up experience open from November 17 through the end of December.

Experience the beauty of the great outdoors and enjoy the rooftop views beneath a starry night sky. Guests can indulge in enchanting decor reminiscent of Santa's reindeer fleet while experiencing the hotel's new heated pool and festive food & beverage offerings like campsite-inspired dinners, festive hot cocktails, and Grandma Golden's warm cookies.

Reserve a VIP Rooftop Cabin, perfect for groups up to 12.
Opening Times
Sunday – Thursday: 11am – 11pm
Kitchen closes at 10pm.
Friday – Saturday: 11am – 1am
Kitchen closes at 11pm.
Find Us
Rudy's Rooftop & Bar
14th Floor, Virgin Hotels Nashville
1 Music Square W
Nashville, TN 37203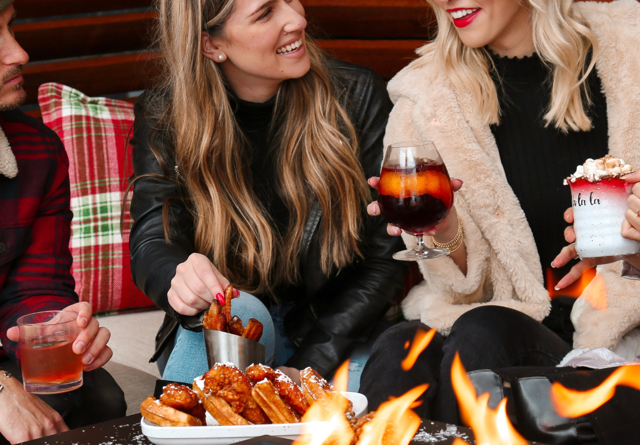 VIP Rooftop Cabins
Up to 12 Guests | Daily from 4-10PM
Book a VIP Private Cabin for up to 12 guests and indulge in our 80-degree rooftop pool beneath a starry night sky at Rudy's Rooftop Retreat.
VIP Cabins include private seating w/ fire pit, a dedicated server, complimentary first round of hot cocktails, and Virgin Hotels branded robe & slippers to enjoy during your visit and take home as a keepsake at the end of your experience. 
Lets Feed Your Curiosity
Lets Feed Your Curiosity
Lets Feed Your Curiosity
Lets Feed Your Curiosity
Lets Feed Your Curiosity

Private Events
Make a splash. The Pool Club can be booked for private events, functions, and gatherings all season long.