Stay In
Nashville
Comfort Unplugged
Whether you're travelling solo, bringing along your significant other, or part of a group, you'll find our brilliant chambers come with privacy doors that allow you to turn your space into two separate and functional areas – a sleeping lounge for resting and your own dressing area to get ready in.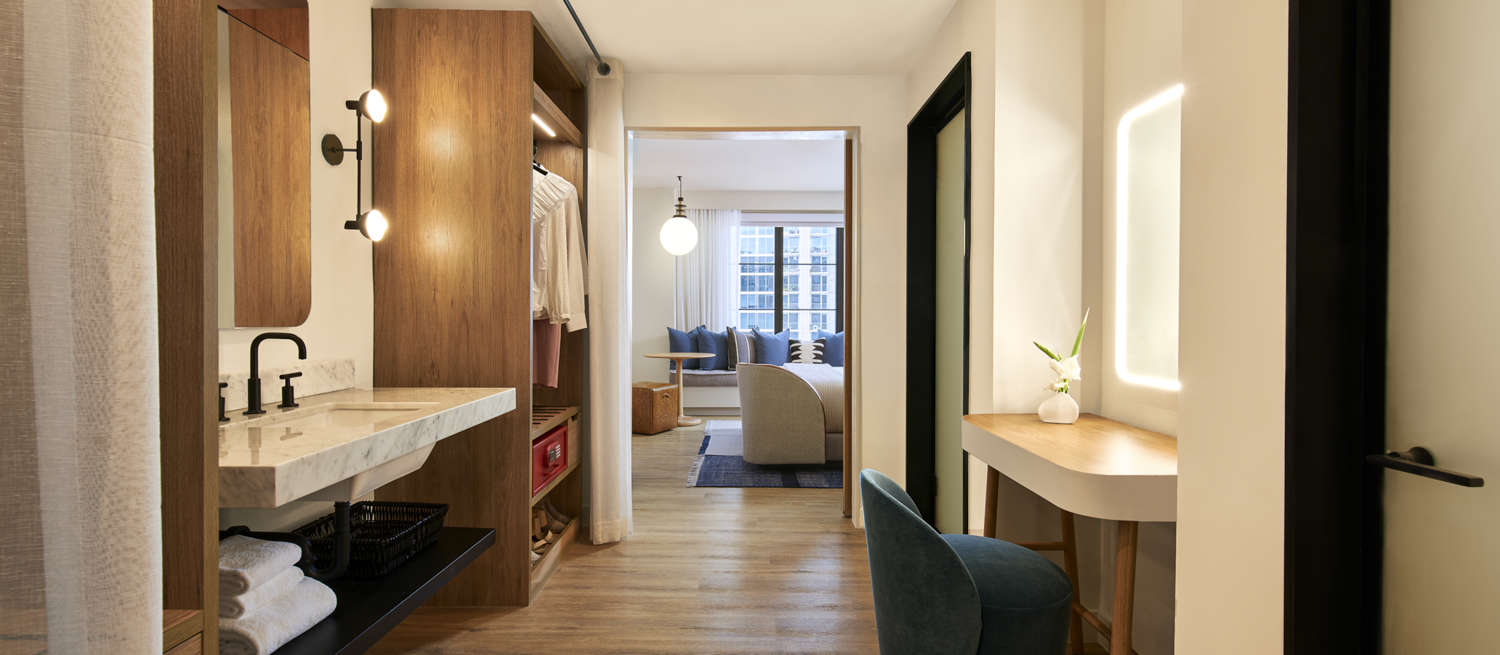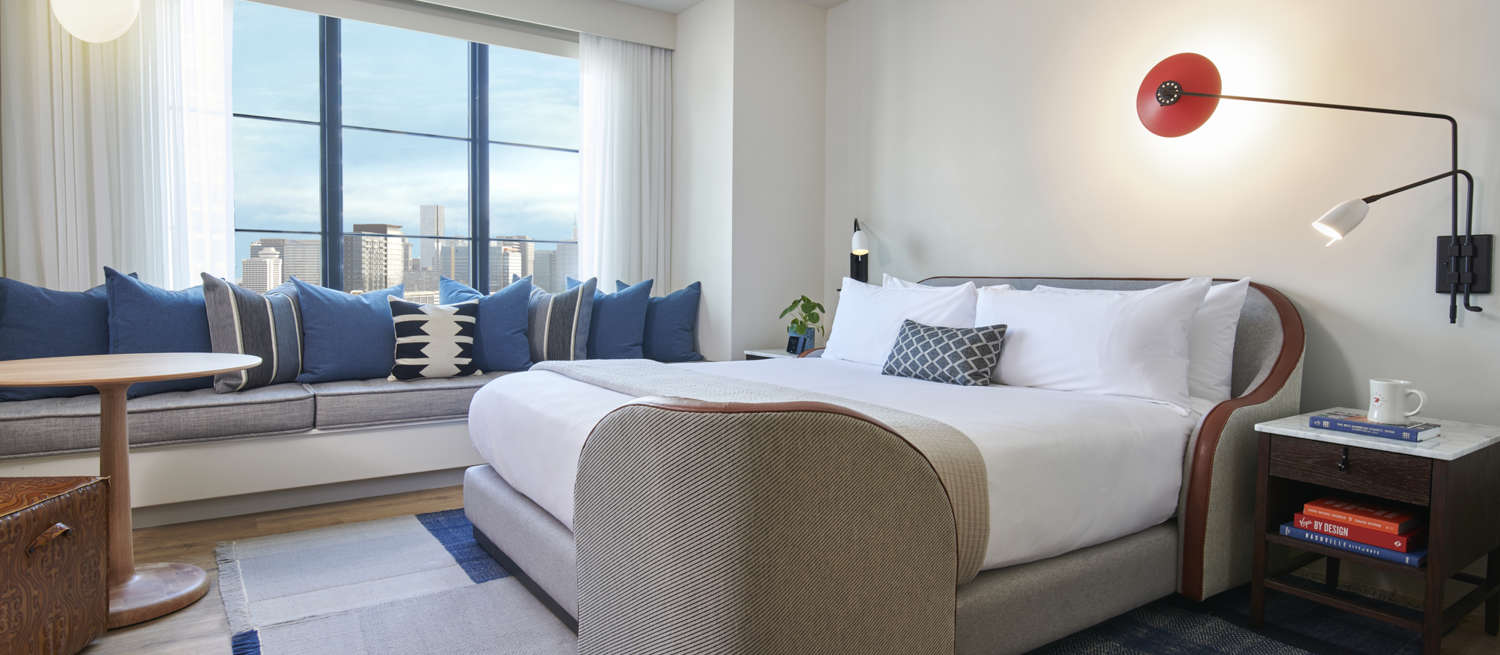 Chambers
Our signature two-chamber rooms with designated areas for sleeping and living, separated by a privacy partition. Now that's what we call an opening act.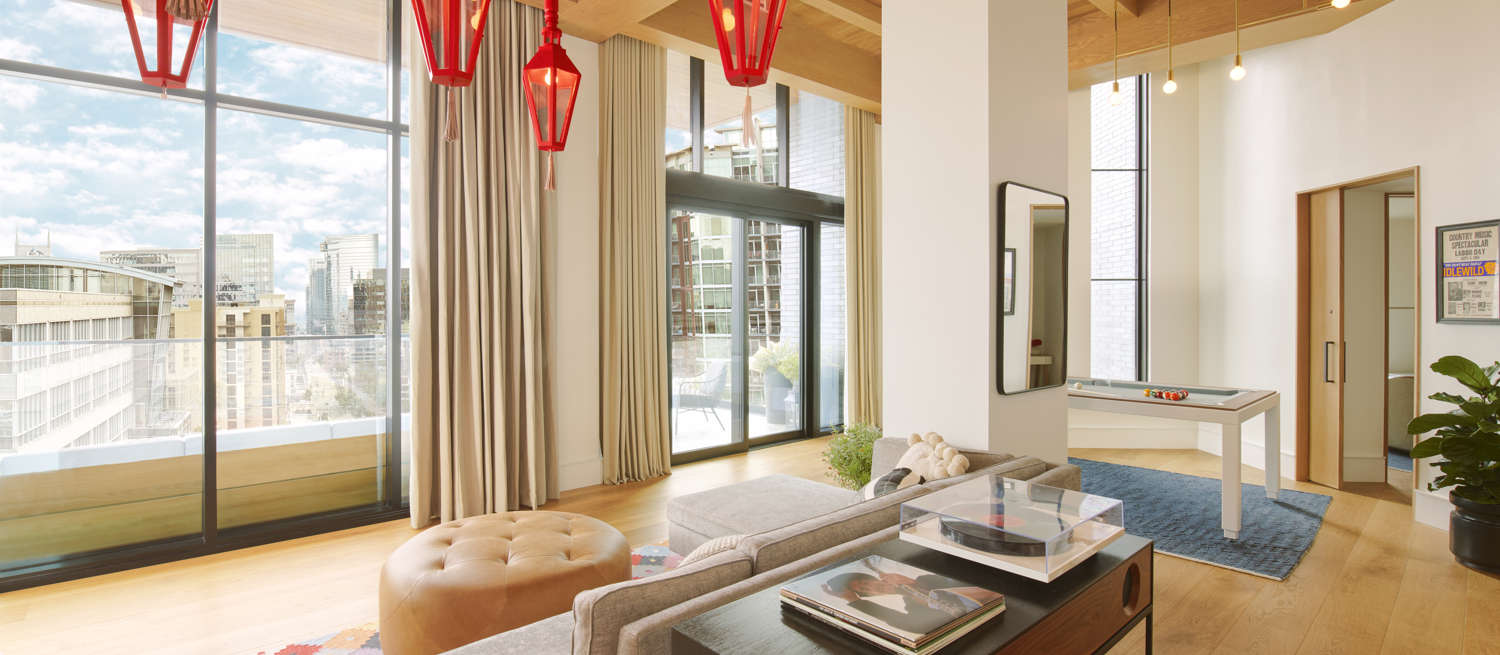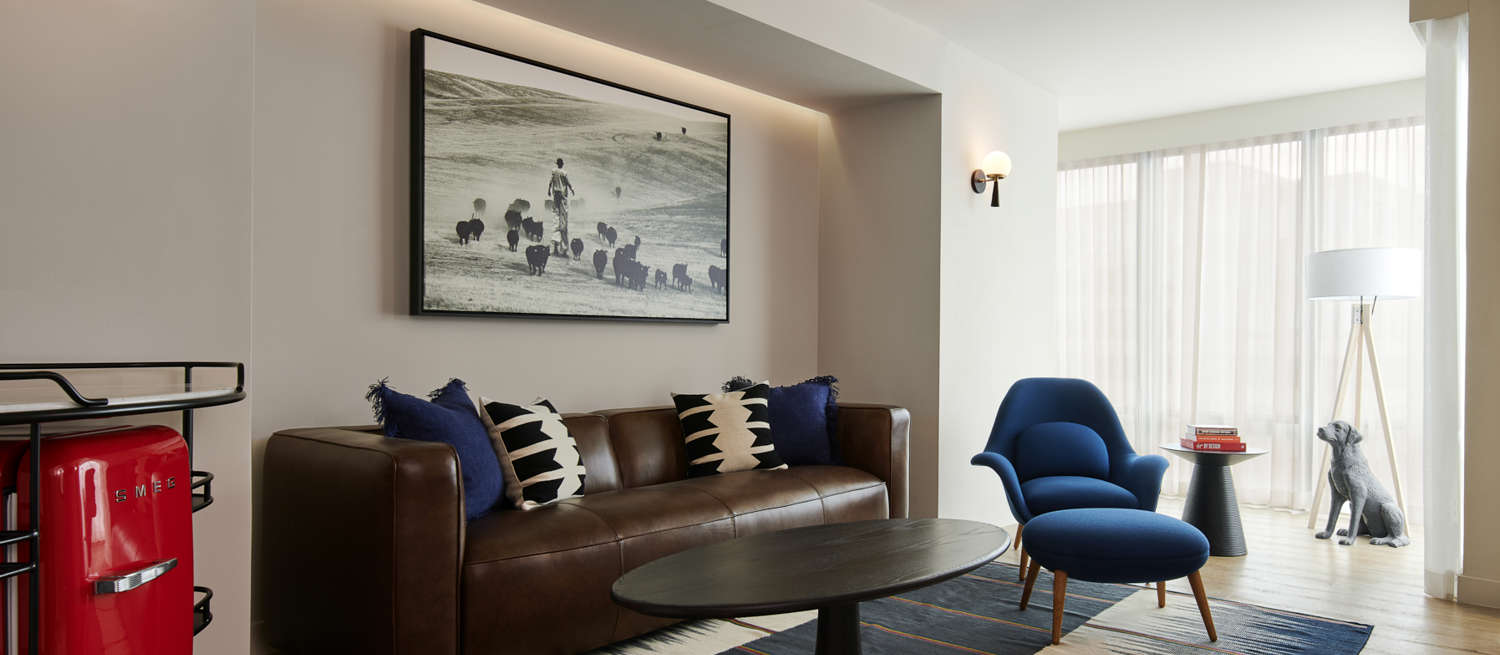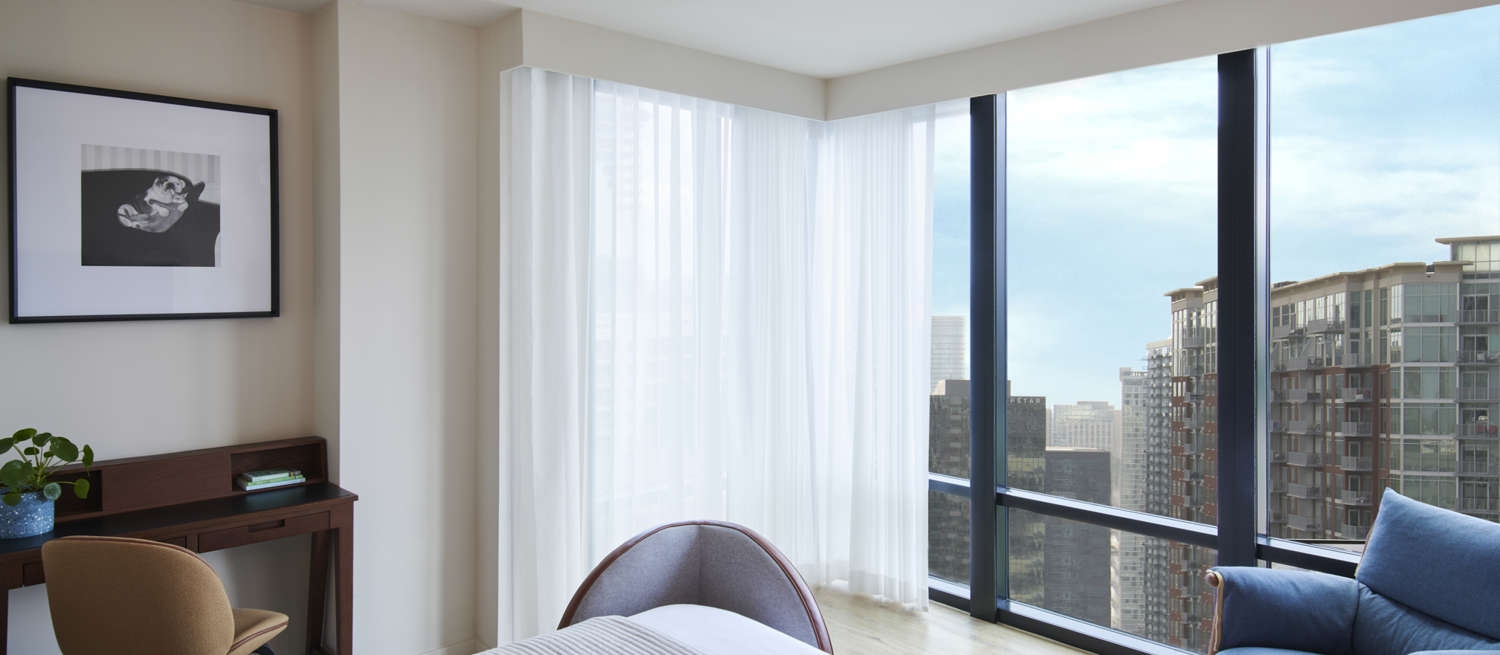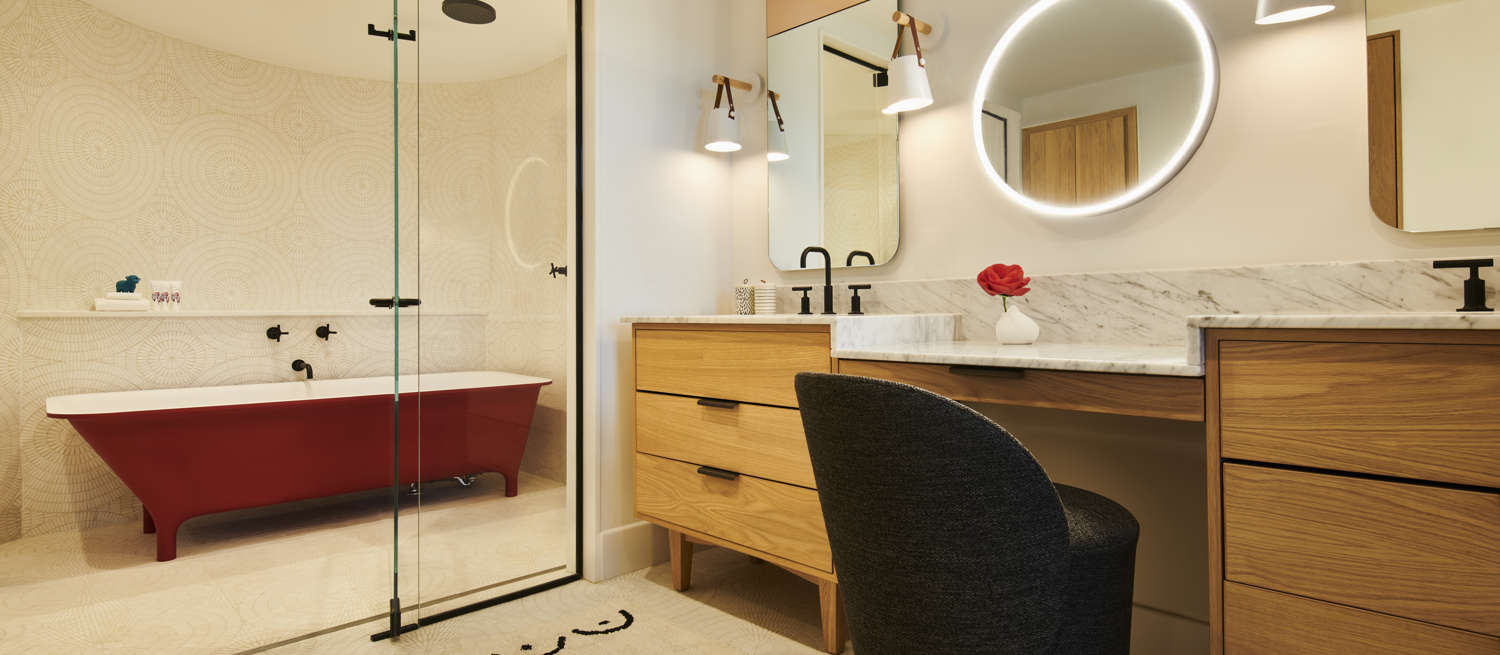 Suites
Extra space, extra brilliant, and just a tad extra. We've created a communal space for you to work and play complete with separate chambers perfect for recharging after a night on Broadway.
Features
Privacy doors separate your sleeping lounge from the dressing room for added privacy. Finish your conference call in bed while room service drops off breakfast in your dressing room. Or get dressed for the day while your partner lounges in their dressing gown. It's your stay, your way.
All the Wi-Fi, all the time. Watch, play, call or scroll to your heart's content. We don't charge for extra bandwidth.
Grab a snack or nightcap without having to leave your room, or pay exorbitant prices. Our signature SMEG fridges are stocked at street prices.
For Broadway-ready looks, take a seat at our dedicated makeup vanity and dressing area. Fitted with an over-sized mirror and flattering lights so you can look and feel your best — you never know who you'll run into in Nashville. 
Welcome to the best bed ever. Snuggle down into our one-of-a-kind custom-designed hybrid bed (patented) with an ergonomic headboard and footboard. Work comfy, lounge lavishly and rest like modern royalty. 
All dressed up, but nowhere to put it all? Our closets feature ample shelving, hanging space, shoe storage, drawers and a full-length mirror.
Meet Lucy. Your pocket-sized personal concierge. She connects your personal device to your chamber controls and hotel staff for a personalized stay. Order room service, adjust the temperature, control the lights and TV or access your chamber – she really can do it all.