10 Essential Female Authors To Read During Women's History Month
By Shayne Benowitz
March is Women's History Month and we plan to spend the month reading books by female authors—and challenge you to do the same. Here's some inspiration from our reading list, filed in alphabetical order, of course.
Simone de Beauvoir – Author of the groundbreaking 1949 feminist text The Second Sex, Simone de Beauvoir also wrote fiction, including The Mandarins, a World War II era Roman à clef epic about a group of French intellectuals, which closely mirrored characters from her own life including her lover the existentialist philosopher Jean-Paul Sartre.
Melissa Febos – Memoirist and essayist Melissa Febos' latest book Body Work: The Radical Power of Personal Narrative comes out March 15. Her 2010 debut memoir Whip Smart chronicles the years she worked as a dominatrix. Since then, she's emerged as a powerful and intelligent female voice on gender, sexuality and creativity.
Xochitl Gonzalez –Xochitl Gonzalez's debut novel Olga Dies Dreaming made all the top book lists of 2022, including the Indie Next Selection for January. This smart romantic comedy centers on Olga and her Puerto Rican family in Brooklyn as she grapples with love, identity and family secrets.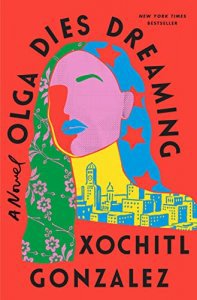 Toni Morrison – Take your pick from The Bluest Eye, Sula, Song of Solomon, Tar Baby, Beloved or any one of Morrison's incantatory novels exploring Black identity in America—and particularly the experience of Black women.
Eileen Myles – Poet, novelist, art journalist and playwright, Eileen Myles was a legend in New York City's 1970s and '80s creative scene. Author of the cult classic Chelsea Girls, Myles even had a character based on them in the hit Amazon series Transparent.
Deesha Philyaw – Deesha Philyaw's debut short story collection The Secret Lives of Church Ladies was lauded with a slew of literary awards including 2020 National Book Award Finalist. The book chronicles four generations of women caught between the church's double standards and their own needs and passions in nine stories.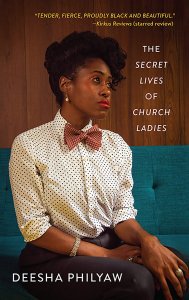 Zadie Smith – Zadie Smith is beloved for both her fiction and nonfiction. We can't stop thinking about her slim essay collection Intimations, a meditation on pandemic life in six closely studied essays, which she miraculously wrote and published only four months into the pandemic.
Jia Tolentino – New Yorker staff writer Jia Tolentino's 2019 debut essay collection Trick Mirror: Reflections on Self-Delusion applies her critic's eye to topics concerning the Millennial generation, from internet culture to reality TV, "scammer culture" and contemporary feminism.
Virginia Woolf – A defining voice in literature's 20th century shift to modernism, sink into Virginia Woolf's prose and the minds of her iconic characters in classic novels Mrs. Dalloway and To The Lighthouse or explore her classic feminist manifesto A Room of One's Own.
Michelle Zauner – From the indie rocker behind Japanese Breakfast comes the debut memoir Crying in H Mart. Michelle Zauner examines growing up mixed race, Korean food, losing her Korean mother and forging her own identity in this unflinching memoir that Barack Obama named one of his favorite books of 2021.