For Your Consideration: 6 Classic Summer Flicks
By Shayne Benowitz
With summer temperatures heating up, there's nothing quite like retreating into the cool air-conditioned comfort of a summer movie screening. Whether you're streaming at home or tucked into a luxurious Virgin Hotels chamber, here are a few of our favorite classic summer movies.
Something's Gotta Give, 2003
The viral "coastal grandmother" trend that's reached every corner of the Internet has its origins in the aesthetic of Nancy Meyers films, specifically Something's Gotta Give and her leading lady Diane Keaton. Think, breezy, yet tailored linen outfits, chunky turtlenecks, bucket hats and aspirational Hamptons beach houses with cozy interiors, farmhouse-style kitchens and lovely gardens.
If you haven't seen Something's Gotta Give (or you haven't seen it lately), do yourself a favor and move it to the top of your watchlist. What's not to love about a love triangle between Diane Keaton, Jack Nicholson and Keanu Reeves? And the sequence where Keaton's sobbing in white silk pajamas at her desk, trying to writing a play about her life, inside her gorgeous bedroom suite with the bay windows thrown open to the ocean breeze… it's pure cinema gold.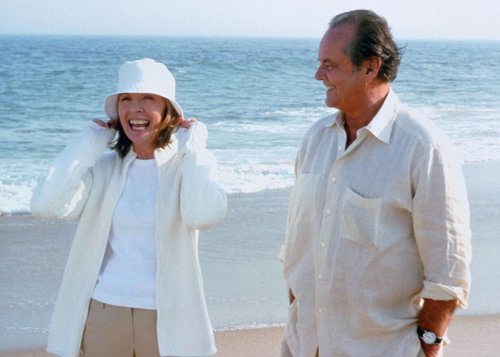 How to Watch: stream on Netflix
Heartburn, 1986
You've probably seen Nora Ephron's classic romantic comedies When Harry Met Sally, Sleepless in Seattle and You've Got Mail, but you may have missed Heartburn, one of her earliest films. She adapted the screenplay from her novel based on the breakup of her second marriage and cast Meryl Streep and Jack Nicholson in the roles. While the film was something of a box office flop, it's had a second life as a cult classic for its smart dialogue and the easy chemistry between its stars. The tender, yet funny scene when they're enjoying post-coital spaghetti in bed is worth a watch alone.
How to Watch: stream on Prime
Call Me By Your Name, 2018
Whether you're planning a trip to Europe this summer or not, why not be transported to the Italian countryside for a couple of hours via this sumptuous, gay coming-of-age story that made Timothée Chalamet a household name with its unforgettable scene involving a juicy peach?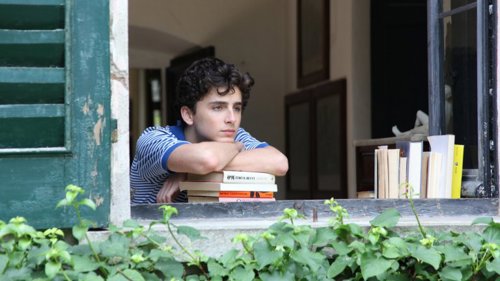 How to Watch: stream on Prime
Moonlight, 2016
In this Academy Award winning masterpiece by Barry Jenkins, we follow Chiron from his outsider childhood in Miami's violent, drug addled Liberty City housing project to a tender reunion with his unlikely childhood bully and love interest in three gorgeous, yet heart-wrenching acts, shining a light on the Black gay experience and a side of Miami not often depicted in Hollywood.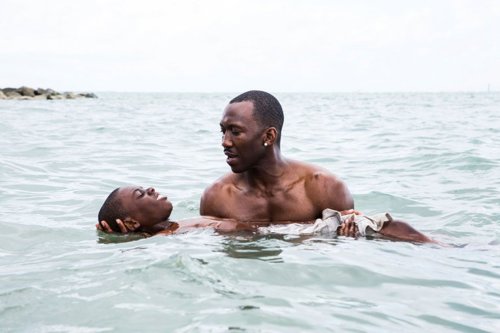 How to Watch: Showtime or rent on Prime for $2.99
A League of Their Own, 1992
What's summer without a classic sports movie? We love A League of Their Own for its hilarious and heartwarming tale based on the real life World War II era All-American Girls Professional Baseball League with its all-star cast, including Geena Davis, Madonna, Rosie O'Donnell and Tom Hanks. We're also excited for the TV series reboot coming to Prime in August starring funny ladies Abbi Jacobson (Broad City) and D'Arcy Carden (The Good Place).
How to Watch: stream on Prime
The Endless Summer, 1966
And for a true journey back in time, fire up The Endless Summer and fall into a hypnotic trance watching waves crest around the world in this classic 1960s surf travel doc. Narrated by filmmaker Bruce Brown with a twangy surfing safari guitar score, the plot is simple: two young Southern California surfers chase summer around the world in search of the perfect wave.
How to Watch: stream on Prime