A Star-Studded Menu
A lively epicenter of cultural activity, Everdene occupies the entire third floor of Virgin Hotels New York, with entertainment-anchored spaces that keep guests on their toes from day to night. Offering New-American cuisine, a curated cocktail program & sweeping views of the city - Everdene is exactly where you want to be. #MeetMeAtEverdene
THE LIBRARY & DINING ROOM
Breakfast Daily from 7am - 11am
Lunch Daily from 11:30am - 3:30pm
Dinner Daily Mon - Thurs 4pm - 10pm | Thurs - Sat until 12am
Weekend Brunch on Sat & Sun from 11am - 4pm
THE BAR & TERRACE
Bar Open Daily from 11am - 1am
Happy Hour Weekly from Mon - Fri 4pm - 8pm
Find Us
Virgin Hotels New York City
3rd Floor
1227 Broadway
New York, NY 10001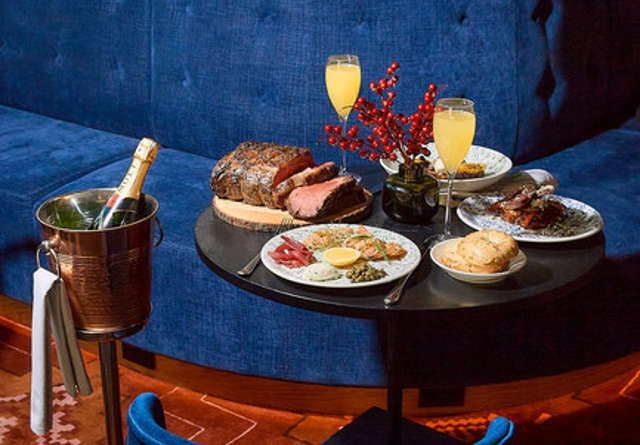 CHRISTMAS DAY BRUNCH
December 25, 2023
Make this Christmas Day unforgettable with a brunch like no other! Whether you've been naughty or nice, all are welcome to indulge in holiday classics like Spiced Prime Rib & Eggs, French Toast, Short Rib Pastrami Hash, Smoked Salmon Platter, and more.
Join us on December 25th and let yourself be transported to a festive wonderland. We may be biased, but we believe Santa would trade in his milk and cookies for a seat at our table!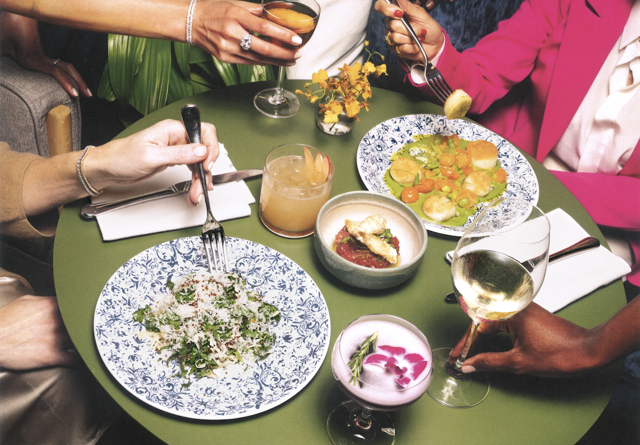 NEW YEARS EVE
December 31 | Pre-Fixe Menu | $200++/Person
Dine & dazzle into the New Year with a celebratory dinner at Everdene. Experience a night of culinary delights, sparkling champagne toasts, and electrifying live music and DJ performances. Elevate your dinner with delectable specials like Beef Carpaccio, Gnudi, & Spiced Scallops. Join us for a night that promises sophistication, flavor, and a touch of glam as we welcome in 2024!
Choose between two seatings for a delectable prix-fixe menu & festive affair:
6:30 PM & 8:30PM Seating: Three-course pre-fixe dinner + champagne toast for $200*++ per guest
*Tax & Gratuity not included in the $200 pre-fix menu 
Lets Feed Your Curiosity
Lets Feed Your Curiosity
Lets Feed Your Curiosity
Lets Feed Your Curiosity
Lets Feed Your Curiosity
Live Events At Everdene
From happy hours and disco nights to DJs and soul brunches, Everdene serves more than just great food. Find out what live events are on the menu this month.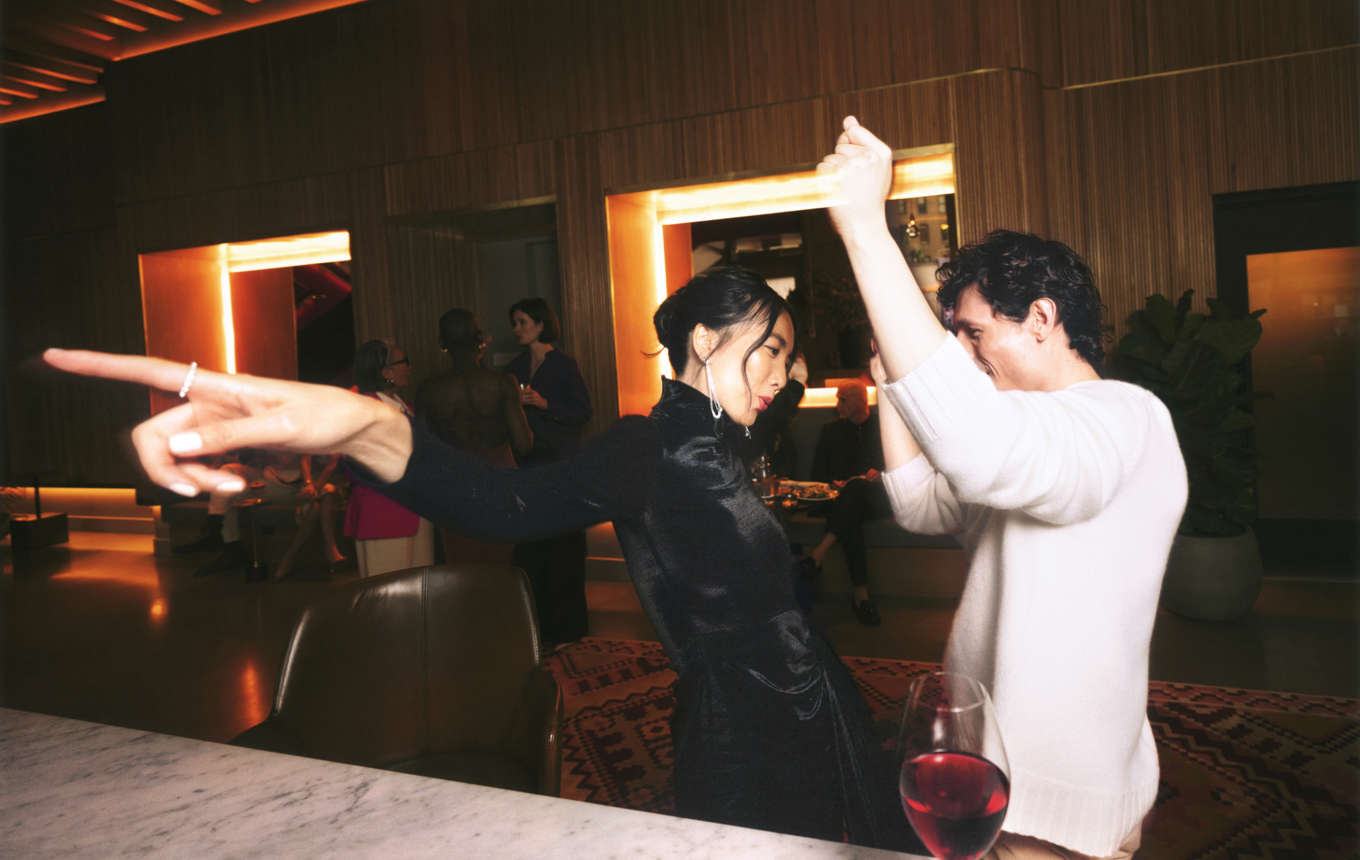 Meet The Chef
Inspired by global influences and with a flair for flavor, Executive Chef Freddy Vargas comes to Everdene from an impressive list of restaurants, most recently Aman New York, and before that, the Natirar resort. He cut his teeth at Scarpetta, working his way up from junior sous chef to executive chef, and in 2012 was named one of the 'Top 30 under 30 chefs in Los Angeles'. 
With the support of his talented team, Freddy serves up sophisticated but playful dishes that will keep you coming back for more.