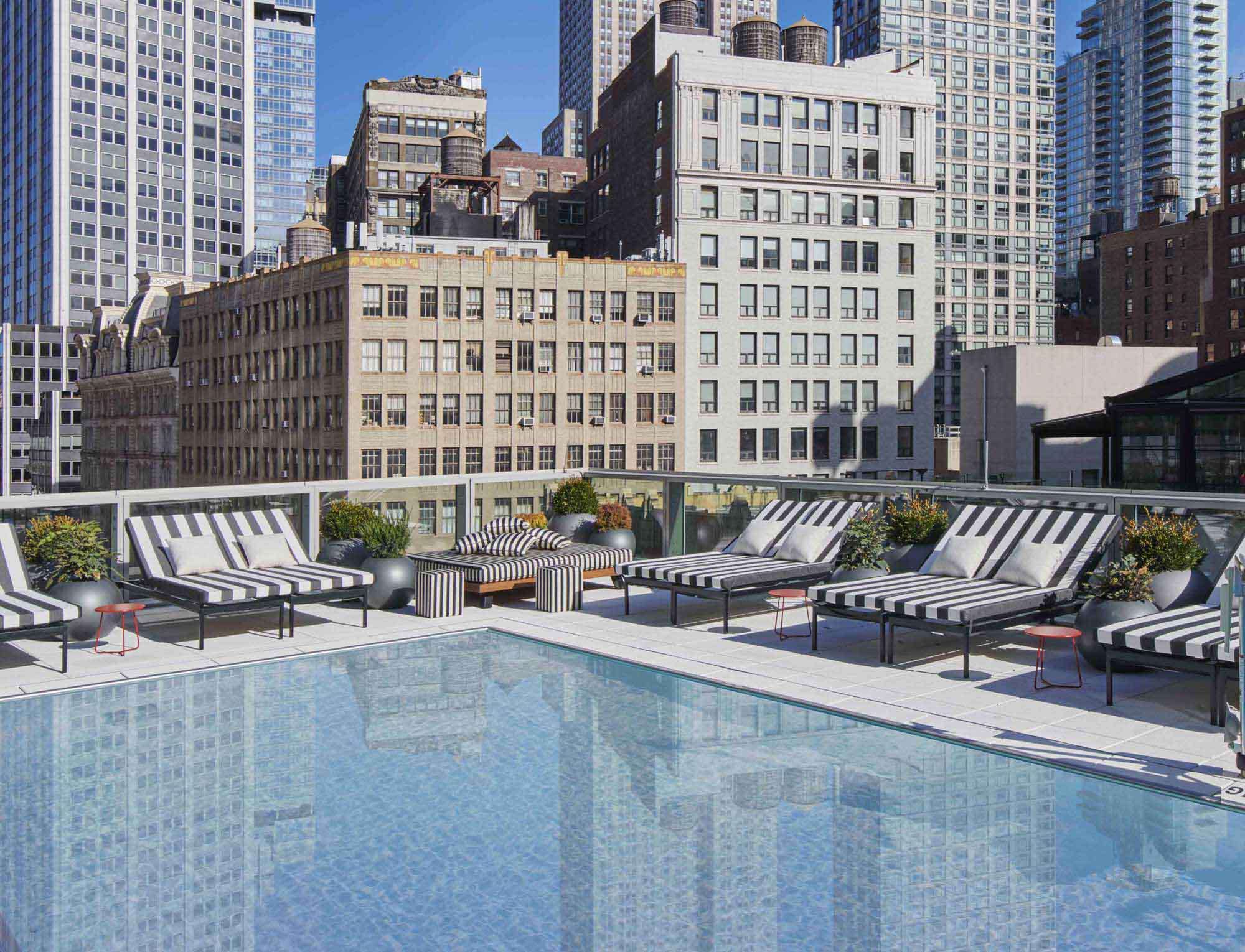 Making Waves
The Pool Club combines the classic elements of modern Americana, glamour, style, and excitement with today's customer's need for authentic experiences. The Pool Club is a place to let go of inhibitions and spend a day or night of relaxed social interaction in an upscale setting, coupled with incredible food,  drinks and music. Interpreted as a dramatic yet sophisticated wonderland, The Pool Club, is located approximately 60 feet above Broadway, and just one floor up from Everdene.
Opening Times
Pool & Bar Open Daily from 10am - 6pm.
The Pool Club Closes for the Season on October 8th, 2023.
Find Us
1227 Broadway, 4th Floor
New York, NY 10001
Lets Feed Your Curiosity
Lets Feed Your Curiosity
Lets Feed Your Curiosity
Lets Feed Your Curiosity
Lets Feed Your Curiosity