A Love Letter To Summer: From "Break My Soul" To Poolside Pride
By Liana Lozada
These were our favorite Virgin Hotels moments from summer 2022.
The long, lingering poolside afternoons.
The icy sips and sun-soaked selfies.
A time when possibilities felt endless.
There are so many reasons why we love summer, and this year proved to be our best one yet.
So to bid the soirees and celebrations adieu, we decided to share our favorite Virgin Hotels memories and moments from summer 2022.  
Best DJ Set
Erykah Badu headlined a special, sold-out Gold Edition of Casa Bloom at Virgin Hotels Dallas on August 12. Erykah took the decks under her DJ moniker—Lo Down Loretta Brown—joined by PicnicTyme and Tony Schwa.
Best Summer Song
"Break My Soul" by Beyoncé. Queen Bey's comeback dance hit was the most played song at every property. 
Best Pride Party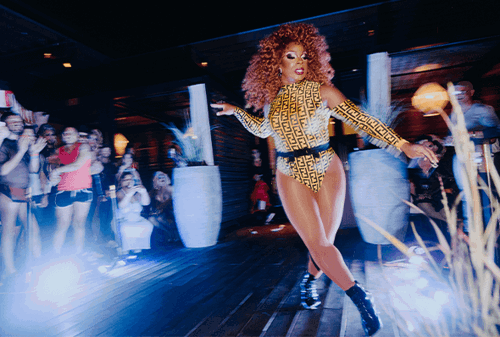 The Virgin Hotels Nashville rooftop hosted one of the city's best Pride parties when New York City's Amanda Lapore and RuPaul's Drag Race's Manila Luzon arrived on June 4. Virgin favorite Vidalia Ann Gentry played MC throughout the showstopping affair, and a portion of the proceeds went to ​​The Oasis Center's Just Us Program, an organization working to create an empowering and supportive environment for LGBTQIA+ youth. 
Best Bite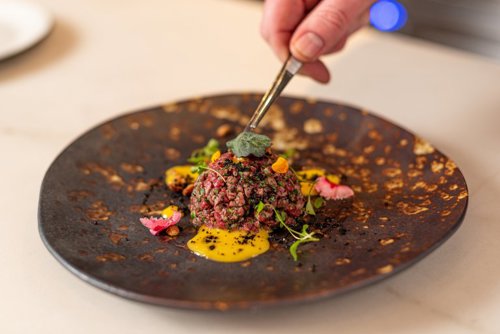 The newest Virgin Hotels recently opened across the pond in Edinburgh, where the Commons Club's Chef Steve Wilson debuted an exciting summer menu highlighting the flavors of Scotland. "My personal favorite is the venison tartare," he says, "We work with the Highland Game Company to source roe deer, which is like butter and works beautifully." 
Best Takeover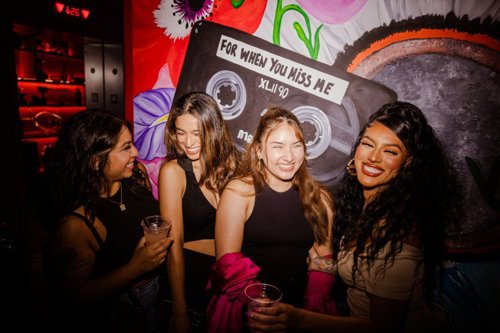 Four days of female-focused entertainment took over Virgin Hotels Chicago during this year's Lollapalooza music festival. Lolla Femme's outstanding lineup included a rooftop day party, SoFar Sounds performances, and an 818 Tequila-soaked brunch. 
Best Summer Cocktail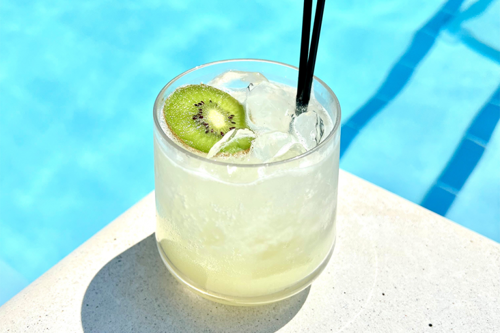 At the rooftop Pool Club at Virgin Hotels Nashville, guests cooled off with the Summer Lover, one of Director of Entertainment MJ's favorites. The lime and kiwi recipe is straightforward enough that you can recreate it at home year-round.
Best Sunset Soirée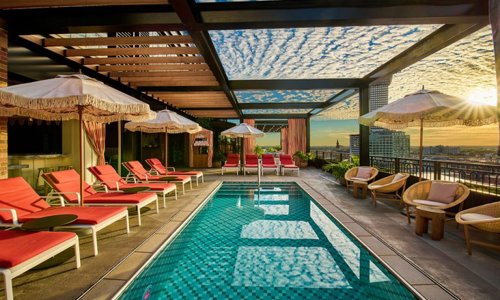 Purple reigned when Virgin Hotels New Orleans honoured the late pop icon on his birthday with a sunset rooftop and poolside party. DJ Soul Sister hosted the June 7th celebration that featured Prince-inspired happy hour cocktails and bites. A portion of the cocktail sales went to One Book New Orleans, an organization committed to improving community literacy.
Featuring edited and original excerpts written by Shayne Benowitz.