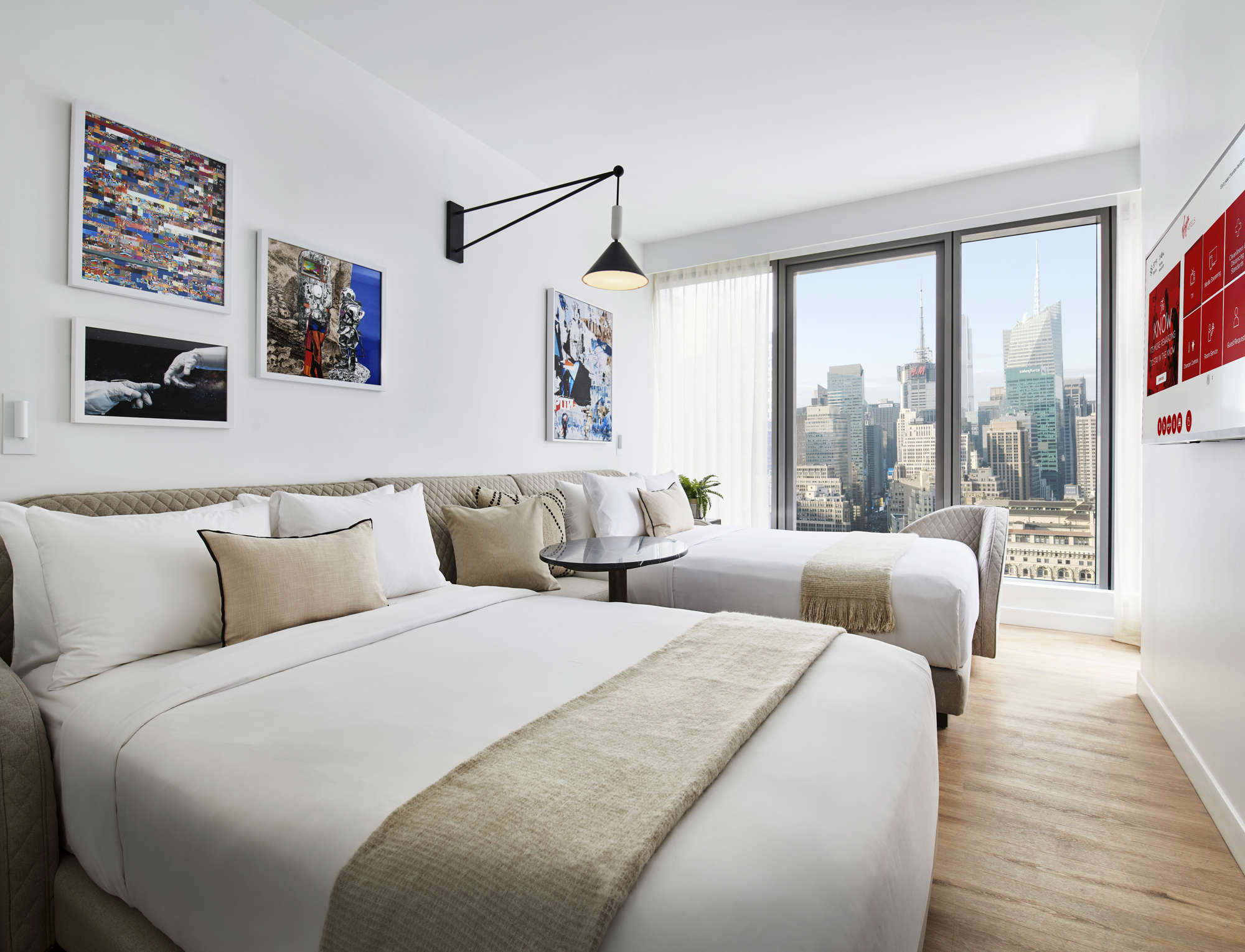 Sky Chamber Double Two Beds
Top Of The Pecking Order
The perfect choice for a flock of four, or a pair of lovebirds who enjoy their own space. Take in the views from the floor-to-ceiling windows, peck on some snacks from the SMEG fridge, preen at our iconic sit-down vanity or enjoy tweet dreams in the best beds ever. Whatever your flight of fancy, you'll find everything you need in this two-bed, two-chamber room.
Features
350 ft²
Located on the upper floors of the hotel
Two ultra-comfy double beds
Floor-to-ceiling windows with sweeping views of the city
Sit-down makeup vanity with mounted illuminated mirror
Walk-in rainfall shower
SMEG fridge stocked at street prices
Double vanity
Free superfast Wi-Fi
Gallery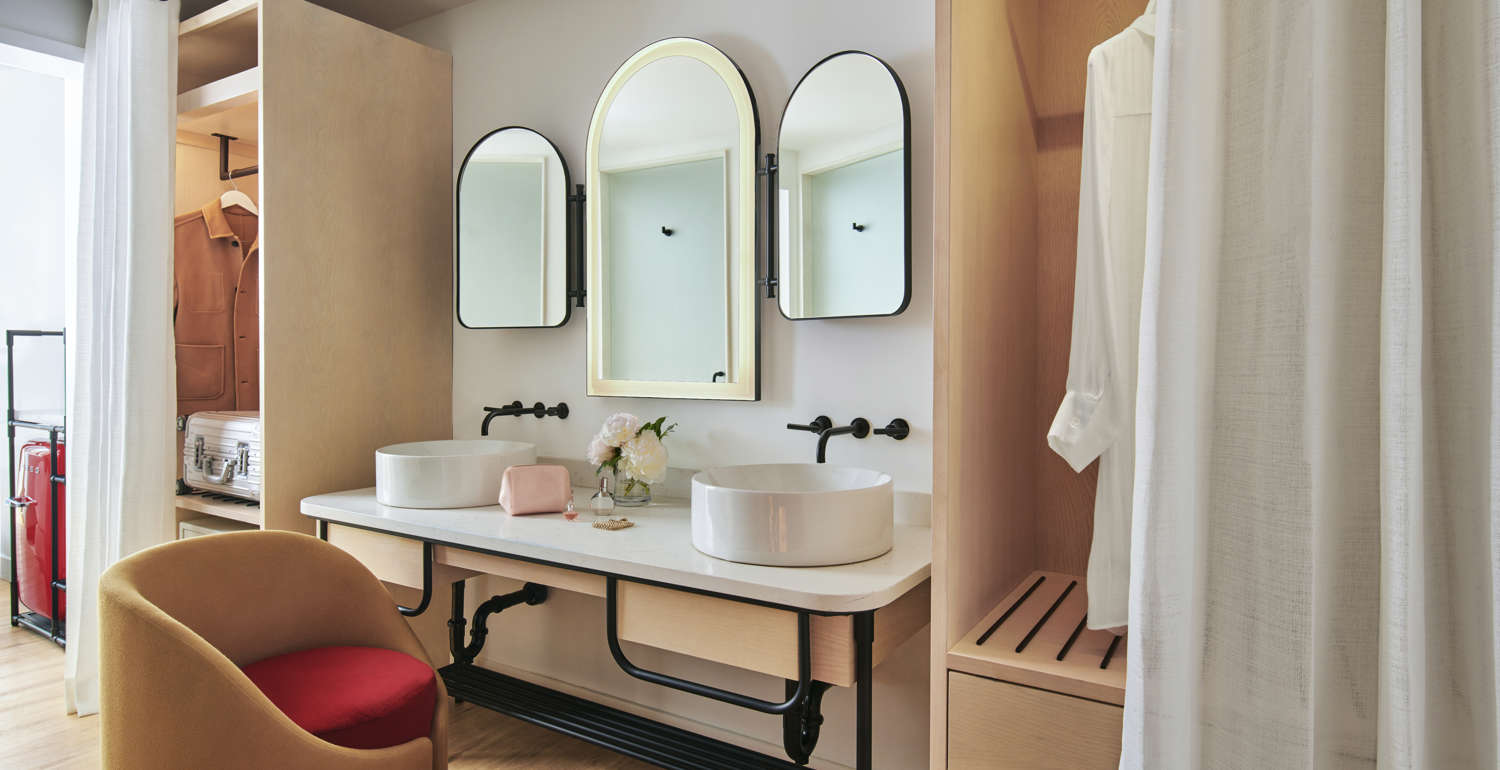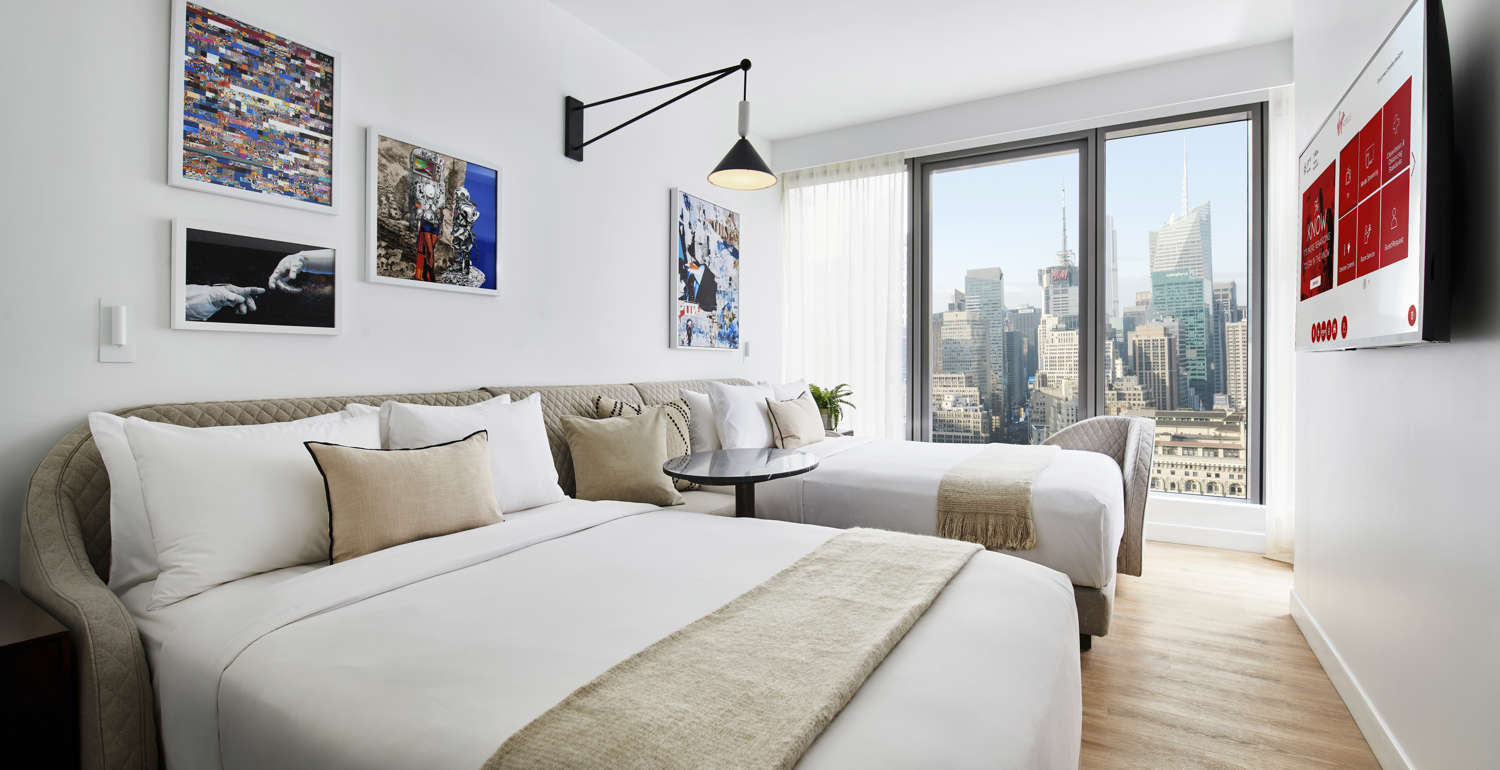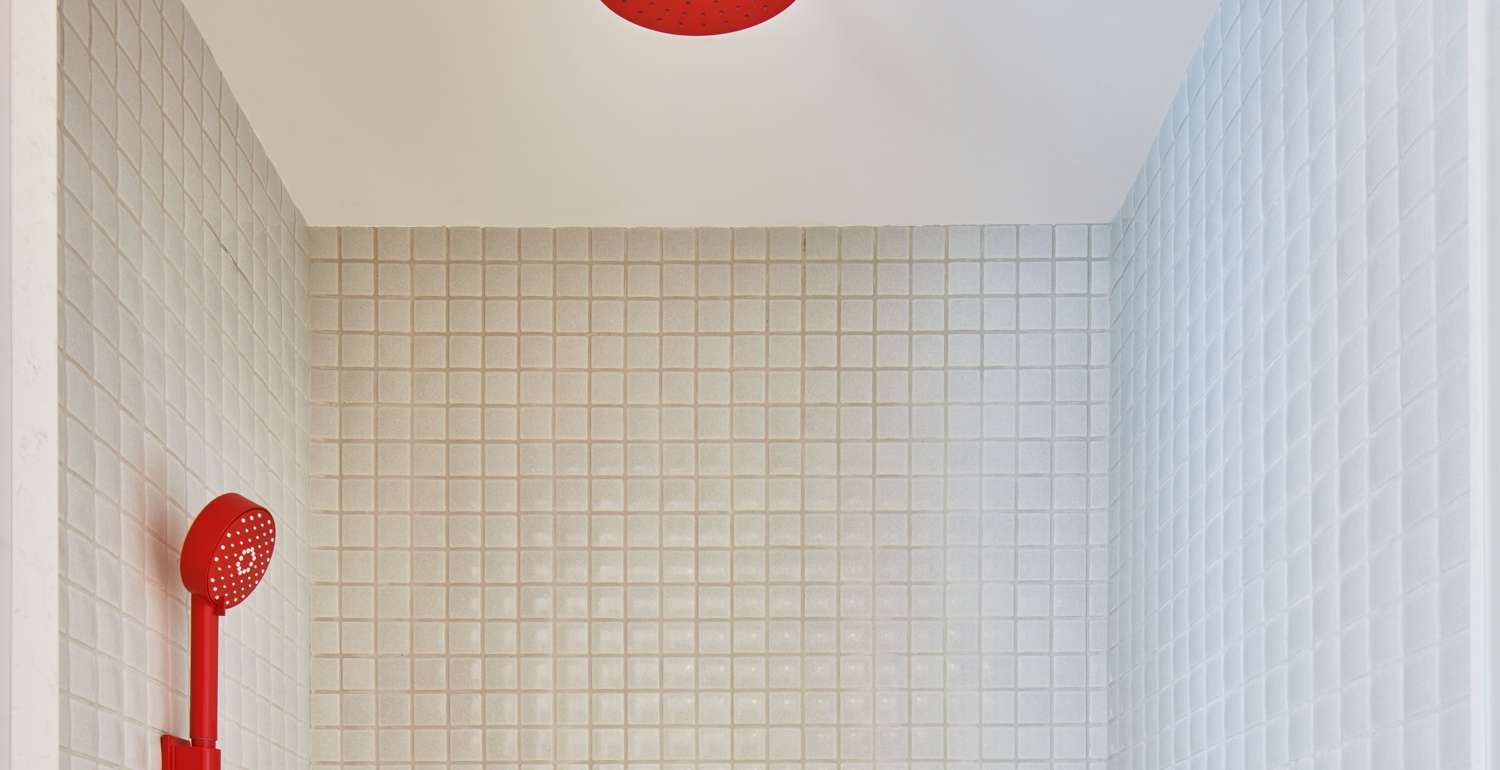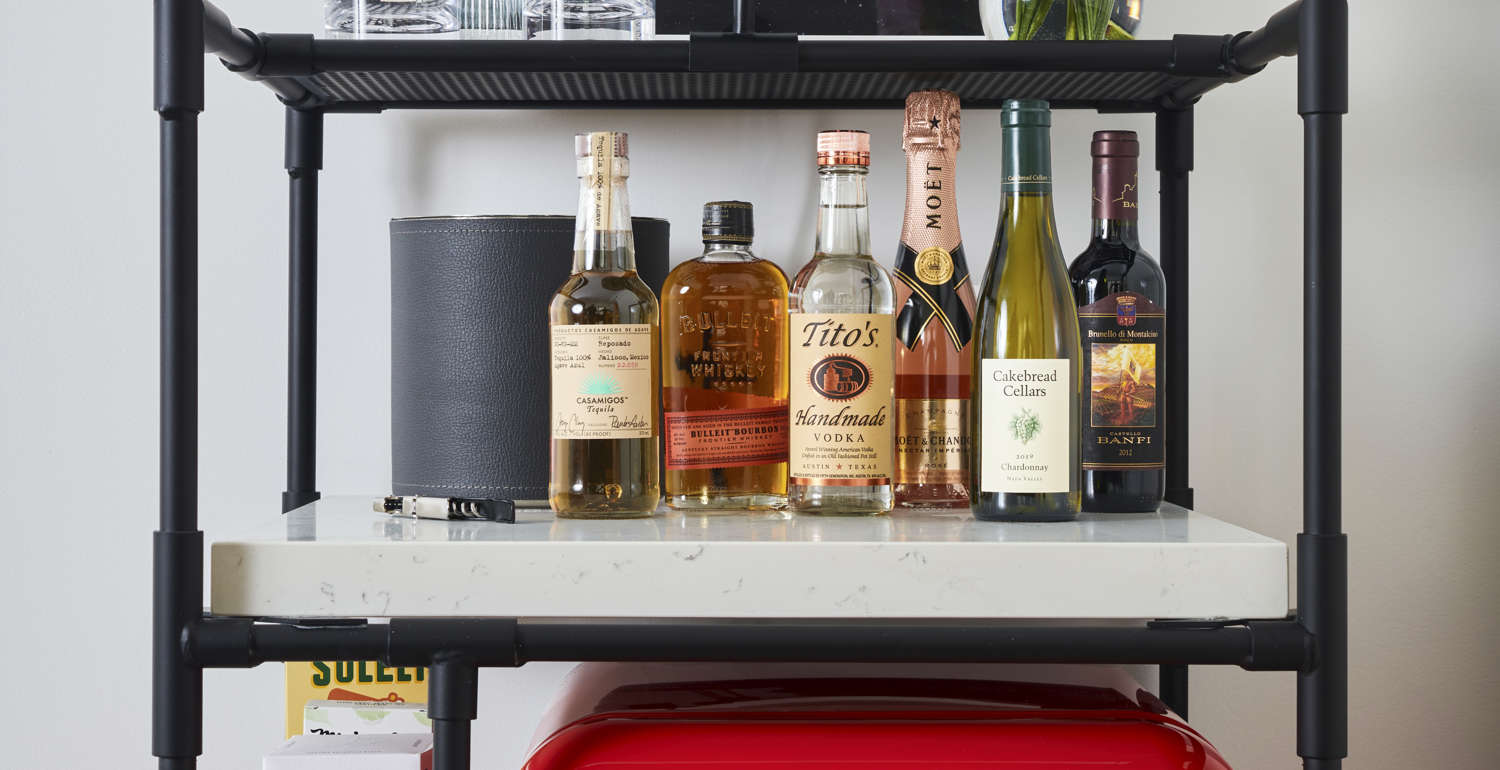 Similar Rooms
The original chamber design, with all you need to recharge after a busy day. Expect the best bed ever – perfect for dreaming of big city adventures.
Double the beds, double the fun. Ideal for families or friend groups, with two double beds, two vanities and two areas – the dressing room and the sleeping lounge – separated by privacy partitions. #SquadGoals.
Perched on the upper floors of the hotel, you'll be greeted with sweeping Manhattan views to accompany our unique two-chamber design, with a sleeping lounge and dressing room separated by privacy doors.